Ndebugri Predicts Amidu Will Walk Out As Special Prosecutor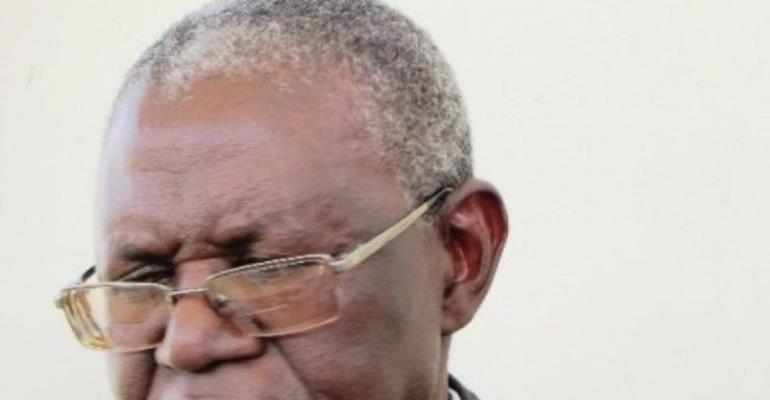 Private legal practitioner, John Ndebugri, is predicting that Martin Amidu's strong views coupled with contradictions in the law guiding the Special Prosecutor's Office will cause him to resign before his tenure ends.
President Akufo-Addo on Thursday threw the country into euphoria with the appointment of Mr Amidu, a former Attorney General known for his unrelenting anti-corruption fight.
With the appointment, Mr Amidu's office will have the mandate to investigate and prosecute cases of alleged corruption under the Public Procurement Act 203 Act 63 and other corruption-related offences implicating public officers, political office holders and their accomplices.
The Mr Amidu will also be mandated to trace and recover the proceeds of corruption by public officials.
Many have said the appointment will translate into quick incarceration of public office holders, especially in the Mahama-led National Democratic Congress (NDC) government, alleged to have engaged in many acts of corruption.
However, giving his view on the appointment on Joy FM/Multi TV news analysis programme, Newsfile, Saturday, Mr Ndebugri said he foresees trouble.
"There is at once a conflict situation," he said about the nomination that has dominated public discourse since Thursday.
He explains: "The mandate [to prosecute or not to prosecute] has been given to the Office, and some functions have been given to the Special Prosecutor [Mr Amidu]...it is a conflict situation.
"The board is going to insist on its authority and the Special Prosecutor is going to insist on his independence. And knowing the person who has been nominated, the first few cases will have problems, I can predict. And Martin will simply walk out and we will come back to square one," Mr Ndebugri said.
Unwarranted hullabaloo
Mr Ndebugri an experienced lawyer and politician suggested that the high expectations the public has about Mr Amidu's office are unfounded.
He admitted that although Mr Amidu is a principled person who is unlikely to be compromised by material things, it does not mean he can whimsically send any public officer alleged to have engaged in corruption to prison.
"The man is a prosecutor, forget about the word 'special'. He has been a prosecutor before. As Deputy Attorney General, he prosecuted many cases, which he lost...there is nothing really special about him. He is not a judge," he told show host Samson Lardi Anyenini.
"He cannot just grab people and put them in prison. He is going to investigate, and he is going to charge people and then lawyers will come and defend those people and everybody will have their day in court. So there is nothing really significant about this Special Prosecutor," he said.