Let's be serious with technical and vocational education – Rev Raymond Botchway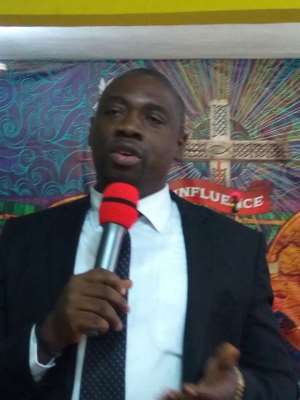 The Head Pastor of the Holy Land Temple of the International Central Gospel Church (ICGC), Rev. Raymond Botchway says it is about time Ghana paid much attention to technical and vocational education because it holds the key to the government's industrial transformation agenda.
"Countries like Germany and all those advanced economies have reached where they are today because of the premium they placed on technical and vocational training of their citizens and so we have to take it serious."
Rev Botchway, who is also the Area Supervisor of the ICGC in Sunyani, was speaking to newsmen at an Open air watch-night service held at the forecourt of the Holy Land Temple of ICGC located on the main Sunyani – Abesim road.
He stressed the need for adequate attention to be given to the expansion of facilities in the country's technical and vocational institutions to enable them to effectively train middle-level manpower human resource and also provide career – focused training for the youth.
Rev Botchway also touched on the need for Ghanaians to honour their tax obligations to facilitate the execution of development programmes in their communities.
He wondered how government would be in the position to effectively implement the various programmes and projects to better the lot of the citizenry if people failed to pay their taxes as expected of them.
In 2018, Rev Botchway says he expects people, especially Christians to demonstrate the love of God to others.
"I expect people to love and care for their fellow humans and truly demonstrate the love of God in our daily lives."
A large number of Christians mainly made up the youth thronged the forecourt of the Holy Land Temple of the ICGC to usher-in the New Year.
Amidst singing, dancing and prayers, among others, members of the church were full of praise to God for seeing them through last year and making it possible for them to be part of 2018.
Rev. Raymond Botchway led the congregation through special anointing service and administered the first communion for the year to the congregation.
END
Richard Kofi Boahen
Brong Ahafo Regional ContributorPage: RichardBoahen