December 7, 2017
|
Business & Finance
Grand Launch Held To Herald MTN Apps Challenge Season 5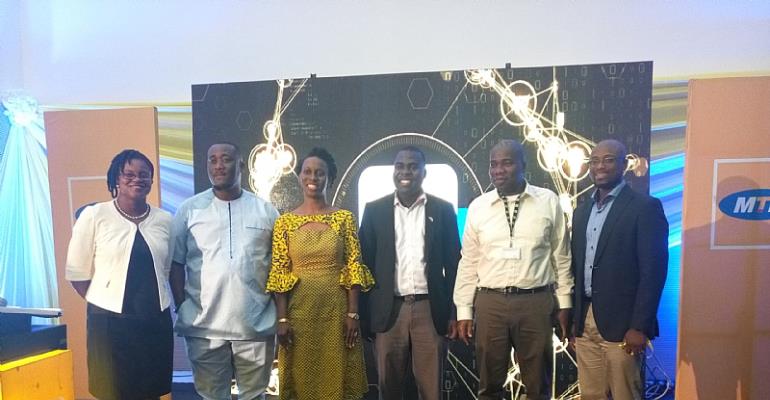 MTN has opened nominations for the fifth edition of the MTN Apps Challenge that is seeking to empower and reward local app developers with over Ghc250,000 cash prizes.
The Chief Marketing Officer of MTN, Asher Khan, said the MTN Apps challenge has churned out various interesting and fascinating apps such as Buzztrick, Oware 3D, Wheelo and the recent addition "Amatsii" which have seen over 1000 downloads.
He indicated that aside the three main categories for entries which are Internet of Things (IoTs), Mobile Apps and Animated videos, two more have been added in the season 5.0. The introduction of the best female project developer and the KatAppult initiative.
Mr. Khan noted that these additions are as a result of evaluations made of the previous versions that showed that the MTN Apps challenge over the years has been male dominated and therefore the need to encourage female participation.
He added that the KatAppult initiative is a commercialization project which seeks to refine and commercialize winning ideas of MTN Apps challenge creators.
According to him, this would be done in a four thronged process of discovering the innovation, refining the business models while looking for early adopters, developing the innovation and commercializing the innovation.
Mr. Asher Khan indicated that like the previous season, the project categories for innovator participation remain the same. They are Internet of Things (IoTs), Mobile Apps and Animated videos categories.
"Participant innovators can submit entries to these three categories as a university student, freelancer or from Senior High School. We would like to use this opportunity to invite Ghanaians especially new developers and women to participate in this year's App Challenge," he stated.
Senior Lecturer of the Computer Science Department of Ashesi University College, G. Ayorkor Korsah said new trends in computing, in particular, Artificial Intelligence and Big Data, are changing the way we solve problems and the kinds of problems we can solve.
She noted that they are bringing science fiction to reality. What's just as exciting is that one does not necessarily need to be an expert in these fields to take advantage of them.
According her, freely available toolkits such as the Python scikit-learn library, Google's TensorFlow and Amazon Machine Learning put the power of these technologies in the hands of developers with an interest in harnessing them.
She encourage potential participants to think of the competition as an opportunity to share ideas and proofs of concept for how technology can revolutionize our lives and make the world a better place.