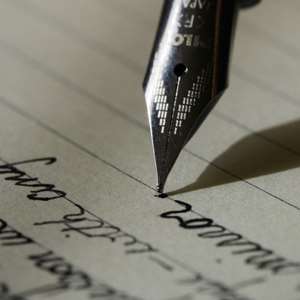 For starters, permit me to first and foremost pay obeisance to the Lecturers and administrators of the Ghana Institute of Social Democracy (GISD) for not only assisting us to get to grips with the intricacies of Social Democracy , good governance and mass organization but most importantly for reigniting or stoking the flames of Patriotism in participants! It has indeed been an illuminating and edifying experience!
It is my well-considered conviction that the Ghana Institute of Social Democracy(GISD) is the answer to the "Comedy of errors" government of Nana Akuffo Addo. Nana Addo would be doing his government a good turn by getting his 110 clueless Ministers , including Ayisi Boateng and William Quaitoo, enrolled at the Institute to be taught the finer points of governance - under the tutelage of Real McCoys like Dr William Ahiadzi, Prof. Attor, Ambassador Dan Abodakpi , Alhadji Hudu Yahaya, Hon. Ofosu Ampofo and a host of others I can assure you of a roller coaster ride !
It wouldn't be a bad idea either, sitting side by side with our crochety President and being lectured on the history of Ghana by lecturers of the Ghana Institute of Social Democracy(GISD). I can bet my bottom dollar on the fact that after just a days course at the Institute Nana Akuffo Addo would stop tinkering with the history of Ghana and his governance style would never be the same, to boot! His Excellency should not be daunted by fears of being caught sleeping in the class because I have already arrogated to myself the onus of pinching him intermittently to wakefulness! Since it is easy to create Ministries in your government I suggest we call it the ministry of Presidential pinching ! At the end of the day, rest assured Betty Mould Iddrisu would do us the honours of Presenting Nana Addo's certificate on the history of Ghana to him.
At this juncture, my chums , I would like to turn my attention to several developments that are getting my hackles up in this our Polity! Oyisi Boateng's flippant remark to the effect that his main preoccupation as a High Commissioner of the Republic of Ghana to South Africa is to cater to the needs of only NPP members is as unfortunate as it is undiplomatic. However, this faux pa would have been a lighter cross to carry had he remained mumble mum afterwards but his insistence that it is within his rights to discriminate against Ghanaians based on political Party affiliation is standoffish and impertinent and shows a clear lack of understanding and appreciation of the enormity of his office. What else did we expect when career diplomats have been sidestepped in favour of a man who knows next to nothing about diplomacy? The man appears to be intoxicated with the newness of Political Power! Yet it has not been without its Comic Relief as several unemployed youth of the NPP are falling over each other in defence of only God Knows what - all in a bid to attract the attention of the errant High Commissioner! I am sure these are the jobs they were promised! I am told Oyisi Boateng is a Member of the Ashanti Regional Council of Elders of the NPP and for that matter untouchable: and it set me thinking whether he epitomizes the quality of the whole NPP Council of Elders. In saner times and Climes Oyibi Boateng would have been shown the door by now !
It is vitally significant at this moment for me to fill you in on my impressions about His Excellency Alhadji Bawumia. In my attempt to appraise his conduct or attitude I cannot but take inspiration from the timeless words of Abraham Lincoln as a herald......"You can fool all of the people some of the time, and You can fool some of the people all of the time: But You can't fool all of the people All of the time". Apt, apposite and apropos words, are they?
Candidly, our eternal head-nodding Vice President reminds me so much of the British Circus Show where clowns outdid themselves in the art of Clowning ! After going back on every promise he made during the 2016 electioneering Campaign, the least Ghanaians expected of Bawumia was silence , not a concatenation of convoluted tales! Perhaps someone needs to ram the point home to Alhadji Bawumia that it is possible for one to come to power by promising to create a nirvana of jobs and opportunities but it is well-nigh impossible to sustain power through histrionics and downright lies. Bawumia needs to be further apprised of the fact that by allowing himself to be a bearer of and a Conduit for the perpetration of lies against the Ghanaian people , he is truncating his own political future!
For the first time in the forth republic Ghana is saddled with a Government which has displayed right from its first 10 months at the helm of affairs, a brazen and poorly disguised attempt at shortchanging Ghanaians in every transaction on their behalf. A deficient APP which many a young ICT specialist in Ghana would have been happy to create for free, is costing the Tax Payer a whopping 2.5 million dollars or more! This economic brigandage and profligacy must stop. To add insults to injury different facts are emerging from Hon. Ursula Owusu and Hon Andah regarding the same transaction, reminiscent of the contradictory facts that emanated from Hon. Ken Ofori Atta and Hon Osafo Marfo in respect of the sources of funding for the Free SHS.
Nana Addo's family, friends and Concubines' government seems to be at its wits end, dearth of ideas as to how to ameliorate the sorry predicaments of Ghanaians. With the " overweight round face" president suffering from narcolepsy and needing intermittent nudging to stay awake, Ghanaians have been left at the mercy of NPP goons and brigands . It is an understatement to conclude that there is a general landscape of trepidation, fear and panic as these pillocks continue to pooh pooh the authority of the State and of course the legitimacy of the President for that matter.
I thought I saw the face of hypocrisy and betrayal when I heard two-faced Sammy Awuku on air calling on the Military to reign in on those hoodlums and thugs he personally founded to foment violence during the 2016 elections! Today, Sammy Awuku has been appointed by Nana Addo into a lucrative portfolio so the rest can go hang! As John Mahama aptly puts it '' if you sow a wind , you would reap a Whirlwind! "
I cannot conclude without taking an excursion into the implementation of the free SHS. The amount President Mahama invested in the augmentation of education infrastructure across the Country would eclipse the paltry 400 million cedis budgeted for the free SHS thousandfold ! So , you see, the point I am putting across is that if it is merely about implementing free SHS for political expediency ,notwithstanding the adverse findings ,Mahama could have done just that. But a leader who is worth his salt does not just play to the gallery. A leader who is up to scratch must definitely make decisions that are sound and well thought through - decisions that would inure to the collective good. One does not need to be a clairvoyant to agree with me that the free SHS is in a shambles as several schools lack the necessary facilities needed to engender effective teaching and learning.
The media, since the implementation of the free SHS, has highlighted the insuperable difficulties several schools have had to contend with in the name of free SHS. In fact, the plight of some schools is so terrible that Dr Okoe Boye had the effrontery to tell headmasters to start seeking for aid from NGO's and other affluent persons in their respective communities. Is it not ludicrous that government is banking its hopes on charity to fund a policy it made so much fanfare about? To be continued......
Anuga Fortunate(Rasta).0508704434