Ho Municipal Assembly Swallowed By Debts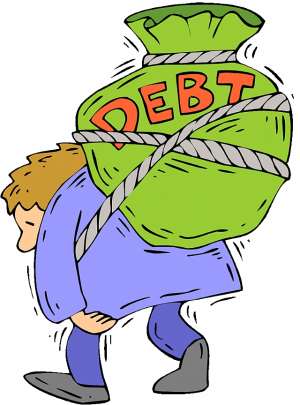 The indebtedness of the Ho Municipal Assembly (HMA) to individuals and institutions is crippling operations of the Assembly and 'fueling' agitations from Assembly members.
At a recently held emergency meeting to discuss the Assembly's alleged revenue fall, Assembly members took turns to indict management over the indebtedness of the Assembly.
Information picked by the Ghana News Agency (GNA) indicated that the Assembly is owing its staff, Assembly members, the Ho Zonal Council and contractors to the tune of GH₵471,640.
Staff arrears stood at GH₵269,269.68, Assembly members' unpaid allowances at GH₵ 23,835.25, and the Ho Zonal Council GH₵27,181.00.
Sky Mount Limited, and Xatti&Fellice, contractors working with the Assembly, have GH₵ 41,231.00 and GH₵104,724.00 owed them respectively.
Revenue officers of the Assembly were also owed an amount of GH₵5,400.00.
The Assembly members held that the Assembly was virtually at a standstill, unable to implement its programmes and projects and called for explanation from management.
'Everything is at a standstill now. Nothing is happening. We are not seeing any action. They can't even serve as water or refreshment at our meetings,' an Assemblyman lamented.
Allegations of misappropriation of funds were also leveled against management of the Assembly, involving the replacement of tyres of a vehicle for the Municipal Chief Executive allegedly at GH₵20,000.00.
The Assembly was also said to be using funds for ongoing Ghana Urban Management Pilot Projects (GUMPP)-the Ho central market, an engineered landfill site and an abattoir to foot the construction of a fence wall for the Ho Parks and Gardens at the cost of GH₵700,000.00
Mr Kwesi Thompson, the Municipal Coordinating Director told GNA that the Assembly was in some financial quagmire but refused to provide details, saying he took office barely weeks ago.
Mr Nelson Dei, the Municipal Finance Officer who said he was also new at the Assembly said the Assembly was servicing the debts but denied claims that its revenue was on the decline.
Mr Nelson Akorli, the Municipal Chief Executive also said the Assembly was funding the fence wall from the Urban Development Grant and not from funds meant for GUMPP.
He also said the Assembly only used GH₵8,000.00 to replace his vehicle tyres and that the cost of spare parts for the Assembly's road grader raised the amount to GH₵20,000.00
'These are no issues…I don't have anything to hide. Some people are just bent on looking out for bad things and damaging my image,' he stated.
GNA
By Samuel Akumatey, GNA