How Blind People In Bethlehem-Palestine, Work And Are Independent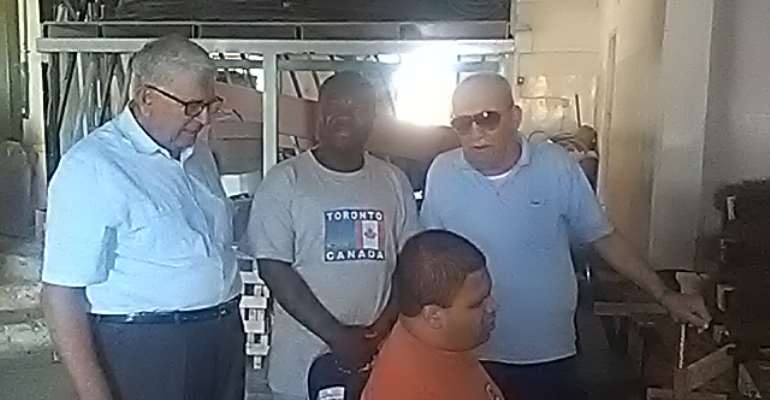 There often seems to be a misconception that the only thing blind people do is…be blind.
They don't just sit at home decked out their blind garb, hovelled up their pyjamas and dropping curry down their shirts.
It is detrimental to their overall identity to assume that if a vision-impaired person says he is going to work, they must be going to the Royal National Institute for the Blind [RNIB] or the Center for the Blind.
People with varying capabilities of sight are able to lead lives that don't revolve around blindness.
Yes, they might have keen interests in issues surrounding blindness or want to rally around in support, but that doesn't mean they do not want to get out to workshops to do something with their hands, feet's, mouth and heads now and again.
It is not able bodied people who can do something with their sights, hands, feet, mouth and heads and have fun. The visually impaired or the blind persons too can invent, discover and have fun albeit.
I can appreciate that it is difficult to really know a person's situation, but making face value assumptions, whether they are a product of society or not isn't going to help anyone.
Blind people do not exist in the outside world, even if they aren't holding a cane. Like most things, blindness exists on a scale and what you know about one blind person certainly is not going to apply to another.
Certainly, in Ghana and other parts of Africa and some Asian countries, most people living with blindness or the visually impaired what they do is…be blind, deck out their blind garb, lining up on streets and beg for alms.
That can never be applied to some visually impaired or blind persons living elsewhere on the globe.
This was discovered when as part of my pilgrimage to Bethlehem-Palestine, "The City of Bread" I visited "House of Hope", the center which houses blind people as well as children with special needs.
Here it was learnt that, House of Hope was founded in 1963 to help the blind and the special need children or mentally retarded in the Bethlehem District which now has a workshop for the blind who produces brushes and brooms.
These blind or visually impaired persons together with the special need children are trained to produce painting brushes and brooms that are sold to the Bethlehem City Council to clean the streets and also for painting walls to keep the city clean all the time.
Mrs. Nisreen Ghatta sare Khalil, secretary to the center in an interview, disclosed that the center also have a school for the special need children and the blind that trains them on several professional skills and religion.
She said," the foundation serves over 25 students and also have a dormitory to house them to make sure we train them to become employable and not dependent on society".
Demonstrating their acquired skills, Jaffa picked a wood, inserted it into a machine, fixed the brush strips, pressed an operation button and within a minute a sweeping brush was ready for use.
To the joy of all, Jaffa sung "Soon and very soon we are going to see the king "praising God that although he is blind what he does is… not blind.
The secretary for House of Hope, urged all both Christians and non-Christians to pray for God to grant them strength to continue serving the unfortunate children.
"Also, we appreciate a kind donation from the churches, organizations, fellowships and individuals to help us keep the good work we are doing for God" such a touching message.
All over the world, it is estimated that 36 million people are blind and 253million more are visually impaired, but these numbers could triple by 2050 due to the world's growing and ageing population.
Yet with sufficient investment, 75% of blindness and visually impairment could be cured or prevented.
The main uncorrected causes are refractive errors, which affect at least 123million people, and cataracts, which affects 65million.
If you are touched to support HOUSE OF HOPE ministries, you can send your love gift direct to their account in Jerusalem:
Mercantile discount bank, Account name: House of Hope Account#61-257559
IBAN#NIS; Il480176380000003257551
Switch code: BARDILIT 638, Salah eddin Street East Jerusalem, Israel.
FROM THE USA:
Write chegues payable to CAM,
On the memo write 4Hhope
Address: CAM
P.O. Box 9037
Charlottesville. VA 22906
OR TO ISRAEL:
HOUSE OF HOPE
P.O.BOX 11670
Gilo Jerusalem 91116 Israel.
Phone: 011 972 2 2742325
Fax: 011 972 2 2740928
Email: [email protected]
www.hohbethlehem.org .
God bless you all.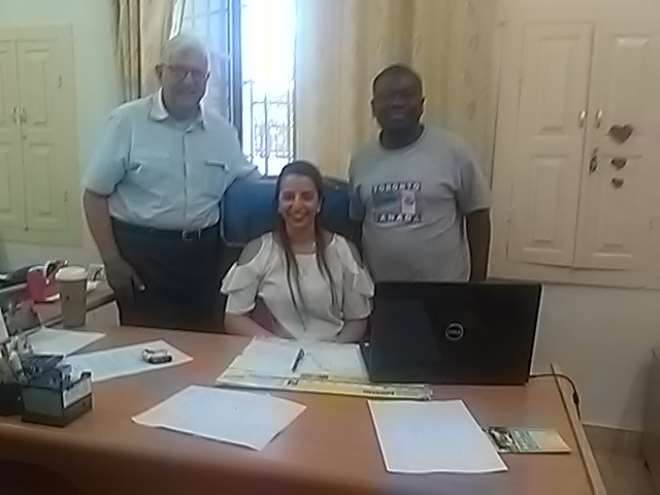 Img 20170912 095517