A Response to Chris Ojigbani's article Tithe paying is Certainly a Sin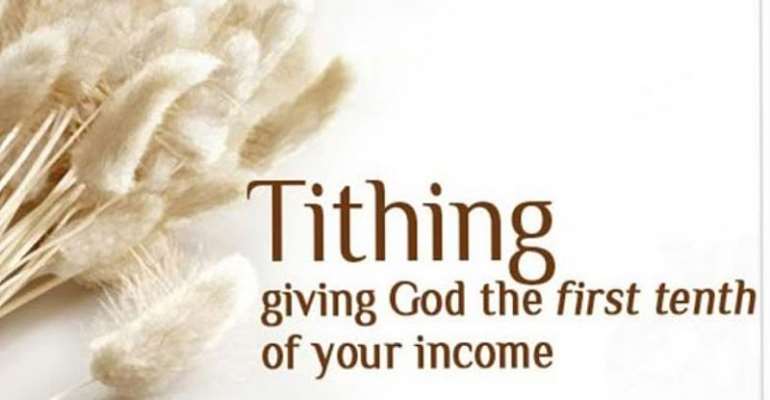 Dear Brethren:
It is written, "But there were false prophets also among the people, even as there shall be false teachers among you, who privily shall bring in damnable heresies, even denying the Lord that bought them, and bring upon themselves swift destruction" (2 Peter 2:1 KJV).
In order to see the error in Chris Ojigbani's piece, we must first show the error in the TITLE which says, Tithe paying is Certainly a Sin.
The Definition of Sin
It is written, "Whosoever committeth sin transgresseth also the law: for SIN is the transgression of the law" (1 Yochanan/ 1 John 3:4 KJV). So then, we know that sin is going against what Yahweh has said in His LAW or TORAH (Hebrew for law). The law specifically authorizes tithing and offering.
According to Yeshua (Jesus), the Law or Torah has NOT been destroyed
It is written, "Think not that I am come to destroy the law [Torah], or the prophets [Nebim]: I am not come to destroy, but to fulfill. For verily I say unto you, Till heaven and earth pass, one jot or one tittle shall in no wise pass from the law, till all be fulfilled" (Mattityahu/Matthew 5:16-18 KJV).
Conclusion
Since tithing is a Kingdom of God law that has NOT been destroyed with the coming of the Son of God, Yeshua, and because sin is "transgression of the law" (including tithing), one must understand that the writer of the tithing article is a HERETIC. He has called God's command a "sin".
Finally, Yeshua NEVER taught about anything called "Christianity". He taught about the Kingdom or government of God.
Sincerely,
Apostle Mawuetornam Dugbazah
Levitic Priest and New Covenant Apostle