6bn School Construction Project Gets Support From NEDCO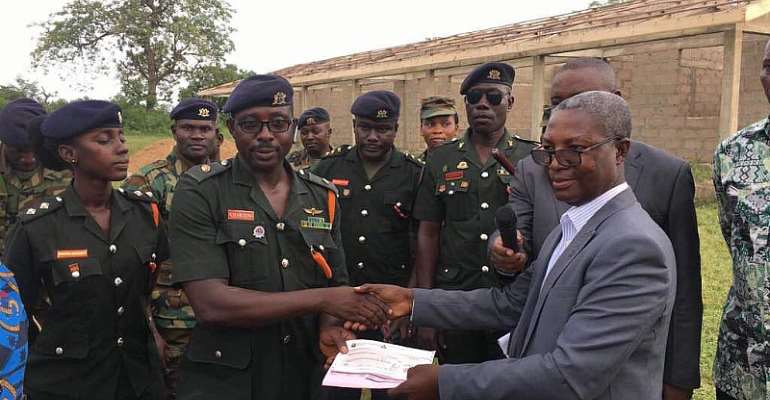 Management of the Northern Electricity Distribution Company (NEDCO) has presented a cheque for GH¢36,780 to 6BN Unit in Tamale for the completion of a three-unit classroom block at Kamina Barracks.
This follows passionate appeal to the general public for support to complete the project.
An initial amount of GH¢10,000 was donated to 6BN to start the construction of the three-unit classroom block at Kamina Barracks.
Speaking to DAILY GUIDE, David Adomako-Mensah, Director of Services at NEDCO, said management assessed the project to determine its suitability.
Mr Adomako-Mensah stated that over the years, NEDCO and 6BN
Unit have enjoyed cordial relations and collaborated on numerous projects, adding that the donation would help strengthen the relationship between the two organizations.
Director of Services at NEDCO personally donated a split air-conditioner for the teachers' common room.
He indicated that NEDCO faces many security challenges and appealed to the military to help address the challenges.
Receiving the donation, Major John Yaw Kwarteng, Commander of the Rear Infantry Battalions at Kamina Barracks, expressed appreciation and assured that the money would be used for the intended purpose.
"We assure you that there shall be value for money."
FROM Eric Kombat, Tamale