CCC Holds 2017 Spiritual Encounter With Rev Eastwood Annaba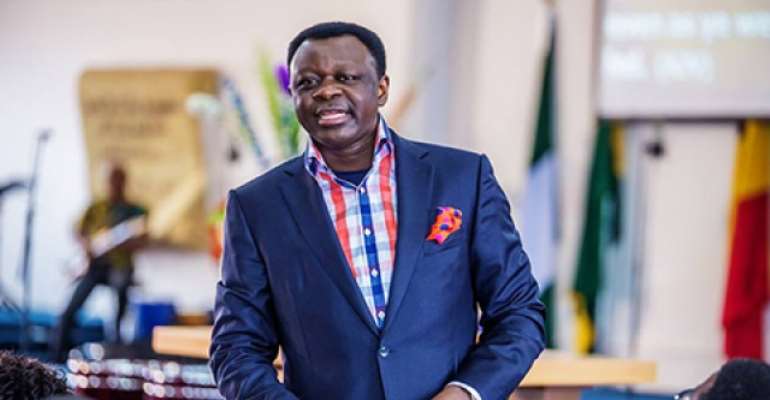 The Head Pastor of the Calvary Charismatic Centre in the Ashanti Regional capital, Kumasi Rev. Ransford Obeng has expressed need for the country to raise a prayer for protection and direction for Ghana.
This admonition comes as the church gets ready to host one of the most attended events on the calendar of the church – The Spiritual Encounter with one of Ghana's charismatic forbearers and founder of the Fountain Gate Chapel Worldwide, Rev. Eastwood Anaba.
The three day event which will begin on Friday evening at the churches colossal Ayigya temple has a history of miracles, life changing testimonies and prophesies for the nation.
The annual program is also credited with a huge patronage in Kumasi with a diverse attendance of Christians and Muslims.
Speaking with Ultimate News ahead of the grand event, Rev Ransford Obeng extolled the virtues of Rev Anaba and why he would entrust the pulpit to him to preach to thousands in Kumasi.
"He is one of the prophets of our time. When we talk about prophets, we are talking about somebody who comes forth with the word of God and tells you if you do this or that, it will be well with you. This is the man Eastwood. He is the man that has the word of God that can equip us for every crisis we can face in the future."
The Rev. Ransford Obeng added that all Spiritual Encounter events that the church has had with Rev. Eastwood Anaba has come out with an immeasurable impact on lives and the country.
He explained, "sometimes spiritual things are very difficult to measure but the impact we have is that anytime he comes we have changed lives people come to give their lives to Christ, we have people that testify of healing and so many miracles."
Giving an advice to the country, Reverend Ransford Obeng also admonished government and politicians to ensure that they utilize the tax payers' money judiciously and with some 'concern and pity for the ordinary Ghanaian'.
He added, "If you don't have the fear of God you can be corrupt and that is why we keep organizing such programs so that even if you are a politician and you come here, you will be touched by God."