33 Brilliant But Needy University Students Receive Support From StanChart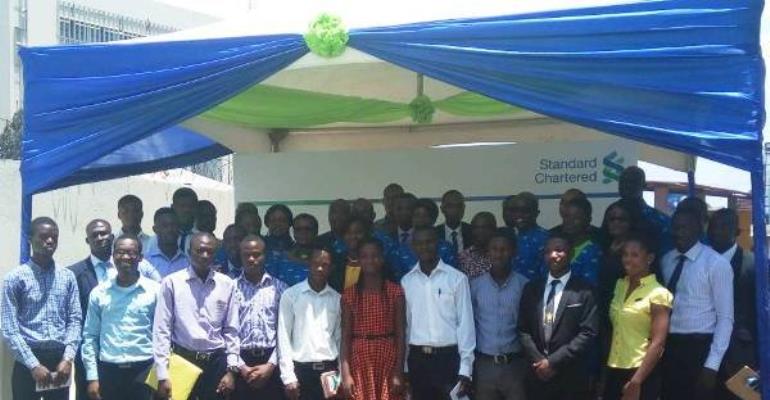 Standard Chartered Bank (SCB) has awarded scholarships to 33 brilliant but needy students from five public universities to enable them pursue their academic programmes.
The beneficiary students were drawn from the University of Ghana, Kwame Nkrumah University of Science and Technology, University of Cape Coast, University of Development Studies and University of Education, Winneba.
The Bank has two endowment funds, the Standard Chartered Science Education Trust Fund and the Standard Chartered Kenneth Dadzie Memorial Education Trust Fund.
She said the latter Fund is named after Kenneth K.S. Dadzie a Ghanaian diplomat, who served as the Secretary-General of the United Nations Conference on Trade and Development (UNCTAD) between 1986 and 1994.
While the Kenneth Dadzie Fund focuses on postgraduate programmes in Economics and business related courses, the Science Education Fund, covers both undergraduate and post graduate students pursuing Science.
The purpose of both Funds was fundamentally the same that is to provide funding by way of scholarships and other forms of financial assistance.
Speaking at a short ceremony to present cheque to beneficiary students, the Chief Executive Officer of the bank, Mansa Nettey said the financial support offered these students reemphasizes the value they place on education.
"Standard Chartered aims to support you through your course of study and we hope that the financial assistance you receive from the Fund would inspire each one of you to want to learn and make a significant impact in the world" she stated.
Mrs. Nettey was confident the opportunity offered the students will serve as a springboard to enable them achieve their full potentials.