EC impeachment: Charlotte Osei risks proceeding on leave if...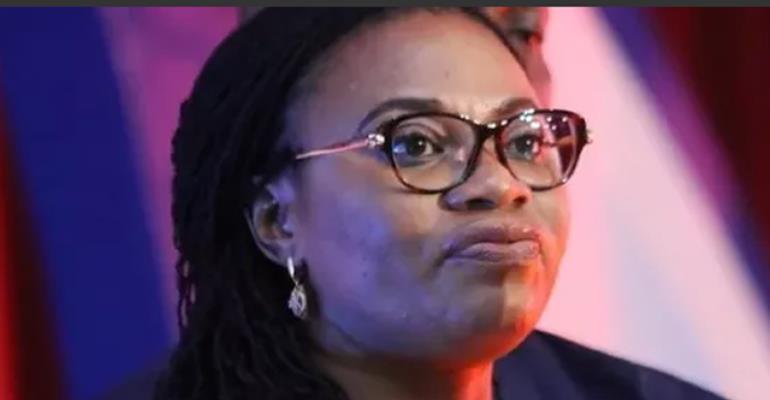 Electoral Commission chairperson Charlotte Osei, risks proceeding on leave if the Economic and Organised Crime Office (EOCO) begins investigations into a 28-point petition demanding her impeachment.
Deputy Local Government Minister, O. B. Amoah suspects EOCO might approach the petition from some concerned staff of the commission against their boss in the same way it is handling a seperate case involving two other officials of the EC.
EOCO has asked deputy EC Commissioner, Georgina Opoku Amankwaah and Chief Accountant Kwaku Owusu Agyei-Larbi to proceed on leave over allegations some 480,000 cedis is missing from the Commission's Endowment Fund.
Advertisement
Related Article: EOCO investigates EC; asks Deputy boss, Accountant to proceed on leave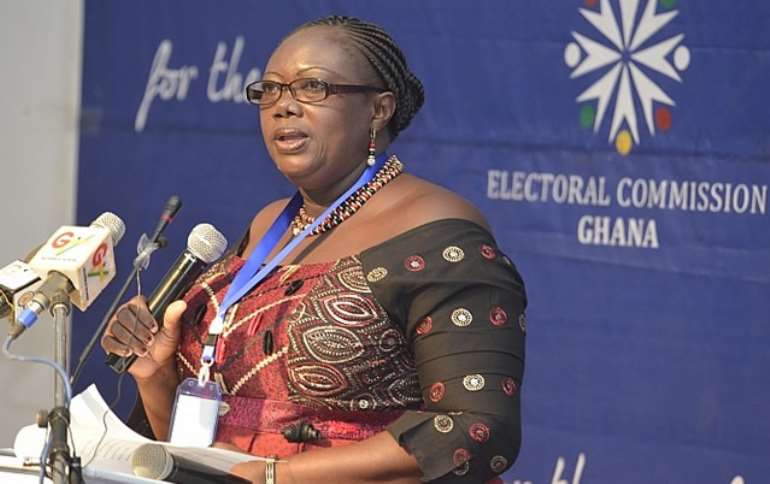 Deputy EC Commissioner, Georgina Opoku Amankwaah
The Akuapim South MP OB Amoah told Samson Lardy on Joy FM/MultiTV's Saturday Newsfile he is aware of deep division within the EC since Charlotte Osei took over in June 2016.
"This is unprecedented but expected....there is division among the seven commissioners. The chair has two persons on her side while the other four are on their own"
He said the whole impeachment petition was triggered by the Chair after she reported her deputy and the accountant to EOCO.
She also later heeded to EOCO after asking that the two be made to proceed on leave.
OB Amoah believes it is improper for the deputy ranked as a High Court judge to be directed to proceed on leave by the EC chair.
He said that directive from Charlotte Osei is "a very dangerous precedent" because it suggests a Chief Justice can ask a Justice to go on leave.
Since Charlotte Osei has complied with a EOCO request in the matter of the deputy commissioner, then same could be done to her.
"For the chair herself if you open up [the commission to EOCO] like this then you can be asked to go on leave...assuming if these allegations were not sent to the President"
In the petition submitted to the President, the workers cited issues of bad working relationships, breach of procurement law and mismanagement.
Related Article: Tension at EC as staff want Charlotte Osei removed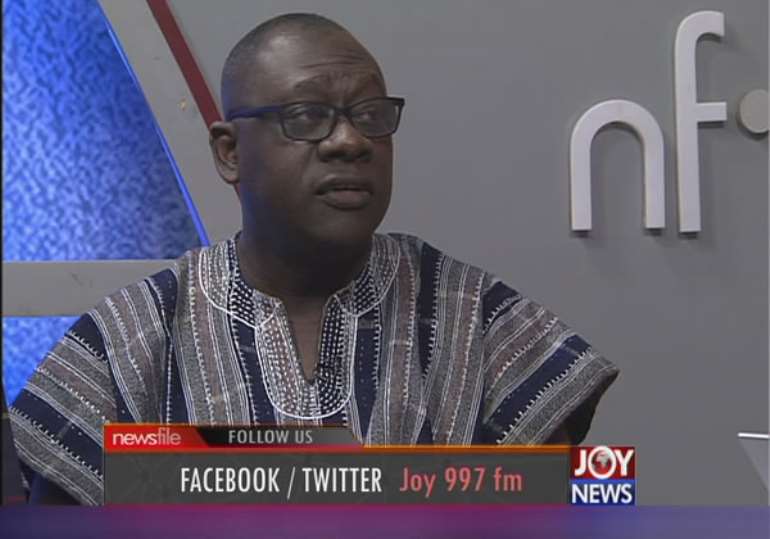 Deputy Local Government Minister, O. B. Amoah
In one such instance, the agitated workers claimed: "Mrs Charlotte Osei unilaterally awarded a contract of about $25,000 to a South African company, Quazar Limited to change and re-develop the Commisson's Logo under the guise of rebranding without going through tender contrary to the Public Procurement Act."
The Flagstaff House has confirmed President Nana Addo Dankwa Akufo-Addo has received the petition and he is studying it.
Related Article: Confirmed! President receives petition for impeachment of EC boss
A day after the President was handed the petition dated July 13, it has been revealed Acting Executive Director of EOCO, ACP K. K. Amoah (retired) was also served same petition.
The petitioners through their lawyer Maxwell Opoku-Agyemang are asking the anti-graft agency to investigate the Commissioner over some alleged financial impropriety.
Related Article: EOCO investigates EC; asks Deputy boss, Accountant to proceed on leave
Former deputy Justice Minister, Dr Dominic Ayine has also said the "EOCO root is not a good root" to have issues raised against the EC Chairperson resolved.
Although the Bolga East MP admitted the "internal wrangling" at the Commission is "very worrying," he said the petitioners made a mistake by writing to the acting EOCO boss.
Watch video below:

Story by Ghana | Myjoyonline.com | Austin Brakopowers | [email protected] | Instagram: @realbrakopowers