15 June 2017
|
Opinion/Feature
Stonebwoy's Wife To Be Is A Dentist And So What?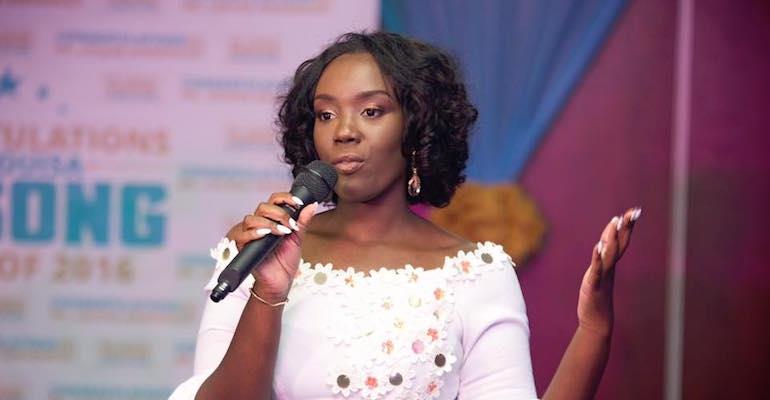 I'm an ardent fan of Stonebwoy for some personal reasons but I enjoy Shatta Wale's tunes any day and any time. Over the years, these two artistes have made the Dancehall brand more competitive and attractive.
I have always respected Shatta Wale for his hardwork and his ability to beat odds to becoming a household name in Ghana. Shatta Wale is undoubtedly, the best entertainer in Ghana. It's evident that, during events, he is reserved for the last performance.When Shatta is on stage, no matter how much you are bored, or tired, you will be on your feet and dance to his tunes. People like Shatta Wale has redefined dancehall in Ghana. An artiste who double as a sound engineer is a true talent. No two ways.
Stonebwoy Burniton, the Bhim Warrior has also proved to Ghanaians why he is the only Dancehall artiste in Africa to win a BET Award.The 2017 nominations to the Black Entertainment Television Awards in the Category of Best African Act is another milestone that the Pull Up hit singer has achieved.
For the past few years, fans of these two dance hall icons have been trolling each other over awards, record deals, performances, contracts and properties which is acceptable in showbiz.
But three days ago, I saw a publication on the official Facebook page of www.citifmonline.com about Stonebwoy's private wedding which is slated for Sunday June 18. The Publication revealed that, the wife to be is Dr. Louisa Ansong, the young dentist who swept some awards during the KNUST Medical School graduation.
Some Fans of Stonebwoy quickly took to Facebook and Twitter to troll the wife of Shatta Wale, an entertainer and business woman who is popularly known in the Showbiz space as , Shatta Michy.
I think Ghanaians shouldn't give this trolls any attention because it's pettiness and myopic to believe that, marrying a doctor is subject to successful marriage.
My understanding of marriage as an institution ordained by God do not have any educational or professional limitations.
As Daddy Opanka "would say, Obiaa ne ne taste" to wit, everyone has got their taste.
I have a friend who wants to marry a teacher at all cost, because he says, a teacher wife would get more time for his kids.
Another prefers the "Wura Wura fo) " that is, those who sell food. Simply because, he may not spend a lot on food.
Another friend also prefers the 'Matilda Hipsy' kinda woman because, as a public figure, he wants his wife to be attractive and beautiful in order to add more to his brand. Marriage is a choice!
I still don't get it when young Ghanaians think, an educated person is the measure of success or completeness. Most of us have mothers who are completely illiterate but they have been able to raise heroes and heroines. What makes you think, Shatta Michy doesn't have a decent education background?
How many of you know that female singer Mildred Ashong, known in Showbiz as ' Eazzy Baby ' after her aviation degree, pursued further studies at the Institute of Professional Studies(Now UPSA) in Ghana and later joined the Chartered Institute of Marketing in England where she also studied French and Spanish and graduated on November 11, 2008 with a post graduate certificate in marketing from (CIM-UK), Birmingham, England? But is Eazzy not a singer cum dancer?
Shatta Wale may have married Shatta Michy because of his choice and understanding of the virtuous woman.Stonebwoy may have decided to marry Dr. Ansong because of what he wants in a wife. That doesn't make the former's decision important than the latter.
We should understand that, marriage goes beyond certificate or educational background. How many divorce cases were recorded in the olden days when the wives were uneducated as compared to our generation.
Give Shatta Wale and his wife a break! Beyonce is an entertainer, so as Jay-Z. But their marriage is one of the most envious celebrity marriage under the sun.
We have stereotyped certain professions, despising those we perceive to fall below the 'high-ranking' professions. But people in their respective professions have made impacts in their own ways. You don't need to be a doctor to make it in life. This is the time I want to see my good friend, Freddy Mawuli, the village talkative, who is a fan of the BHIM General to condemn his people but it seems I may be dissapointed.
Moreover, we shouldn't put too much pressure on Stonebwoy for making that choice.
Issues concerning people's family affairs should not be used as a basis of trolling especially when it's related to women. It's very bad and shows the thinking capacity of some people.