Sudan begins trial of top activist accused of spying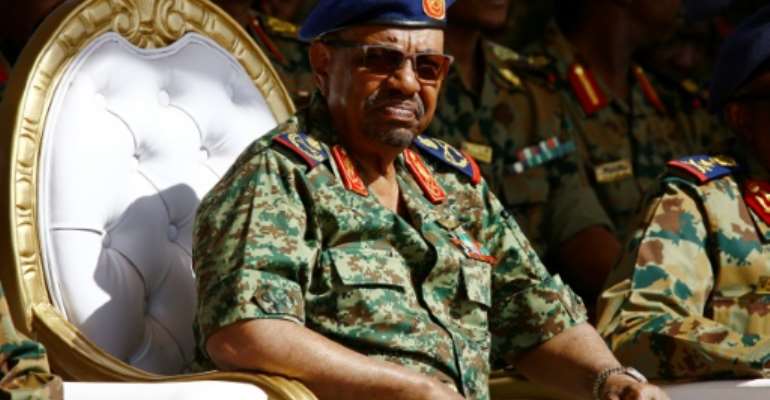 Khartoum (AFP) - The trial of a prominent Sudanese human rights activist accused of spying for foreign embassies opened on Wednesday in Khartoum, as Amnesty International called for his immediate release.
Mudawi Ibrahim Adam, an engineering professor at the University of Khartoum, was arrested in December by security forces as part of a crackdown on opposition leaders and activists.
Prosecutors have accused him and some others of carrying out spying and intelligence activities for foreign embassies in return for money.
He is also accused of publishing lies about government forces using chemical weapons, and distorting the image of the state.
Under Sudanese criminal law, the charges against Ibrahim Adam -- winner of several human rights awards -- are punishable by death.
In September, rights group Amnesty International said Sudanese forces had carried out dozens of suspected chemical weapons attacks in a mountainous area of war-torn Darfur that killed up to 250 people, including many children.
Officials including President Omar al-Bashir have steadfastly denied Amnesty's report.
On Wednesday, a court in Khartoum held a short opening session in his trial at which the activist appeared before a judge, an AFP correspondent reported.
The session was attended by several Western diplomats and Sudanese activists. The next session in the trial has been scheduled for July 20.
Ibrahim Adam, who has worked extensively on human rights causes in Sudan and in particular in Darfur, has been arrested several times before for his work.
The government shut down a development organisation he headed in 2009.
Ahead of the start of his trial, Amnesty International called for the immediate release of Ibrahim Adam and his colleague Hafiz Idris Eldoma, who also has been detained.
Amnesty said Ibrahim Adam has been "continuously harassed" by the Sudanese authorities for his human rights work.
"Unfortunately, this latest round sees the harassment take a more sinister turn as both he and his colleague Hafiz potentially face the death penalty," Amnesty said in a statement.
"Their arrest and continued incarceration is a miscarriage of justice, plain and simple."
Ibrahim Adam and several opposition leaders and activists were detained in December by security forces in an attempt to crush widespread protests against a government decision to raise fuel prices.