Has The Choice Of A Dce Placed The Shama Constituency NPP On A State Of Emergency?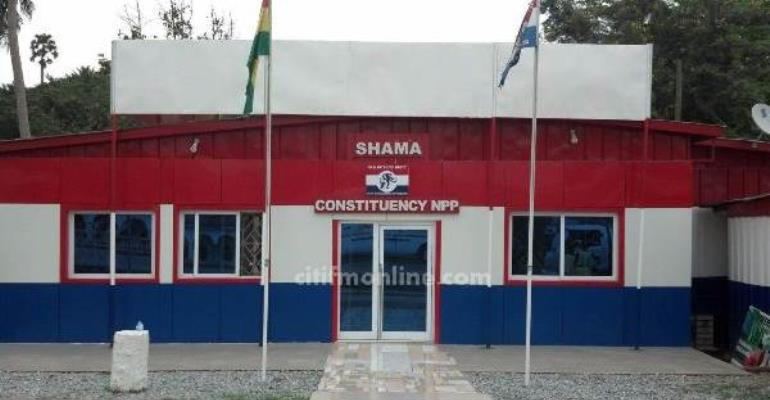 The youth are disgruntled, disarrayed and obviously swayed and confused. Apart from them failing to be there for their own even if he himself appear seemingly swayed they have also gone back into footsoldierism and vigilantism. And of course not the Martin Amidu type. The type that agitates at the least provocation.
They are being used as the faces of the men who seek power not even for them but for themselves and later compensate them with menial roles. I do not rule out exception because I know some fine youth within the party. But they are mostly the victims.
When I had the chance to meet with a section of them on the need to be resolute in rooting for their own I did not only see pretense but also bought conscience who are the conspiring forces who dragged a young man into their bait when he was yet to put hs plan and portfolio together.
Now they seem to have been bought or planted to reduce the contest to a two-man race. The seem to confirm Osagyefo Attiah Kwaw's assertion that none of these activists so to say can really afford to drop naked partisan politics when the chips are down.
And these are their arguments and lines of factionalism; a party patriot needs continuity and the other a planted bidder and bootlicker of a party affluent needs no mercy.
I have also known the NPP in the constituency to lack leadership and its youth front discernment and that's why they always struggle to beat the NDC to their mediocrity, arrogance, propaganda, and lack of vision ad as well deep internal crisis which caused them the 7th December loss.
But like I have said there is a higher possibility of an eight-year term for Nana Addo but for some constituencies like Shama they may surely lose them.
The NDC, on the other hand, should not think this is to their advantage. There will be new agendas and the political landscape will change come 2020. Just as they were caught up with it in the 7th December elections, so shall it be.
I pray and plead Nana Addo pass by them all and makes a Nazarene the next DCE. This will surely salvage the party. And I know it's possible. A representative who is less expecting but visionary and can maintain sustainable party-government relations and deliver to the mandate of the district and the vision of the president. It may even surprise you to know that it's possible none of these two have a plan in your place.
As at the time of writing they were fighting, wrestling and scrambling over the persons who should constitute committees of the various landing beaches. Pure diversion and mediocrity set in a party that should know better.
They seem not to agree on anything. Worst of all they unable to manage these disagreements and varied interest which exist in every institution.
No wonder Lord Acton said "Power tends to corrupt and absolute power corrupts absolutely. Great men are almost always bad men, even when they exercise influence and not authority; still, more when you superadd the tendency of the certainty of corruption by authority."
But let them know that the power to decide on who leads this district and the direction it must go does not lie entirely in their bosom. Of course, it must come from their part as a reward but let them not forget the people's power.
And with the emergence of a new dawn in political leadership, it's obvious the Shama District absolutely needs a new, vibrant, development-oriented, young visionary to head.
Lest you care I am an optimist, an uncommon thinker and high believer in my district. 911, please.