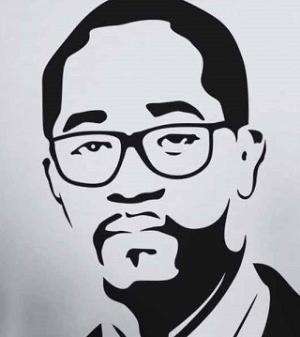 In the last 20 years, the service sector on its own and without any propping, excelled to overtake agriculture and industry in the GDP generation of Ghana. Our country's big wig economists and analysts and even Finance ministry have highlighted it gleefully in many reports without asking - WHY?????
Shamefully, we should have been sitting up to ask ourself, how did that happen - and begin to strengthen the natural factors leading to it. Its called "Propagative Engineering of Natural Economies." Today's Technology boom started like that and the countries that identified the natural growing tech ecosystems and supported its natural evolutiom are todays Techno kings. We haven't learned it yet.
We have rather ignored the service industry in our policies and want to focus on Agriculture and Industry - a clear case of "this is what we have always known and done - to hell with new economics". I am not saying it is bad - I am saying it is developmental foolishness to attempt to work against a natural economic evolution. And guess why the service industry seems to have successfully evolved naturally? Because it depends least on uncontrollbale natural weather conditions (as for farming) and least on Electric power generation (which is the key resource for industrial success). But I supposes our anslysts are busy anslysing presidential speeches and budgets to have any time to analyse what the next big thing should be for us as a country.
Today, I look around and another trend is evolving - Ghanaians in Handmade fashion and Ghanaians in Service App Developments. Two so far self-sustaining ecosystems that have evolved. Again.
I would have expected if we were a serious people, that a platform be created for these Fashion entrepreneurs to get support to polish the quality of their products to international standards and then, to open them up and promote to international exposures and to global fashion houses for partnerships or sourcings - INTENTIONALLY. What the Heck, Africa does not even have one country that can be called "The Fashion Capital of Africa" so why cant we leverage that. I would have expected the mushrooming Techies to be given support with global standard design trainings and partnerships created between them and global market players, either for collaborations or financing - INTENTIONALLY.
I think we have done very well NOT understanding that in today's world, NEW economies are being created everyday from scratch. I think we have done well staying in our PRIMITIVE understanding that only large physically present farms and industrial buildings can engineer an economic revolution. In 20 years time, a large majority of the global economy will be virtually and medically based - and we are not yet even positioned for them.
The world is changing and we are pedalling backward. It's the dead economics we were taught. It's the new economics we have refused to learn.