On Manasseh Azure Awuni Write-Ups And The Recent Technical Knock Outs By Ghanaian Readers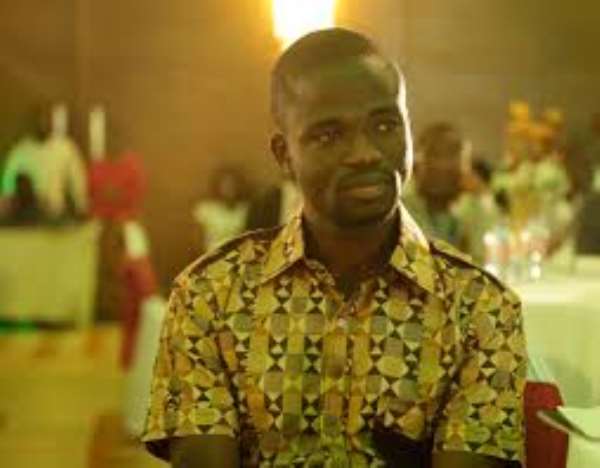 Manasseh Azure Awuni
Manasseh Azure Awuni is a journalist that young people especially those of us who are passionate about writing and communication look at up to because of how he gained prominence with his impartial and objective writing on issues of national importance. He is a prolific writer with deep punches and I am a regular follower of his blog and facebook posts.
Unfortunately, these days, he's losing it due to how he has been coming out with his write-ups. It started from the behind the veil story and now the African CEO Summit .
As Ghanaians, we are good at supporting people when they rise from behind the scenes and gain prominence in the mainstream. But we are always smart to correct and put you at the rightful position if you begin to go over the bar. The responses/knockouts/attacks from his recent write-ups should be a lesson to him if only he will continue to be the , objective and impartial Manasseh we know and admire.
As a writer, not every write-up will come to the readers lightly. Sometimes, they will criticize you.Criticism is very good because it helps you to evaluate your works.
I don't think it was neccessary for him to reply Nana Kwame with the long thesis. He should just accept that, not everything he says will be accepted by everybody. He should not be too emotional about every topical issue in Ghana if not, he may lose focus and many followers who mostly read his stories may not even take his write-ups serious again. He should control his emotions as a writer(it's important)
He should remember that, he's an investigative Jounalist not kabo kabo brown paper Journalist.
He should have done his homework well before posting that comment.
At least he got some of us reading much into what the African CEO Summit is all about.
If he has anything to learn from, he should take a clue from the Ghana Blackstars story. How suddenly Ghanaians have lost appetite for our stars.
But notwithstanding, he is one of the finest writers we have in Ghana and personally, I take inspiration from what he's doing.
He is still a role model in writing though.
~Kenneth Gyamerah
Citizen not Spectator