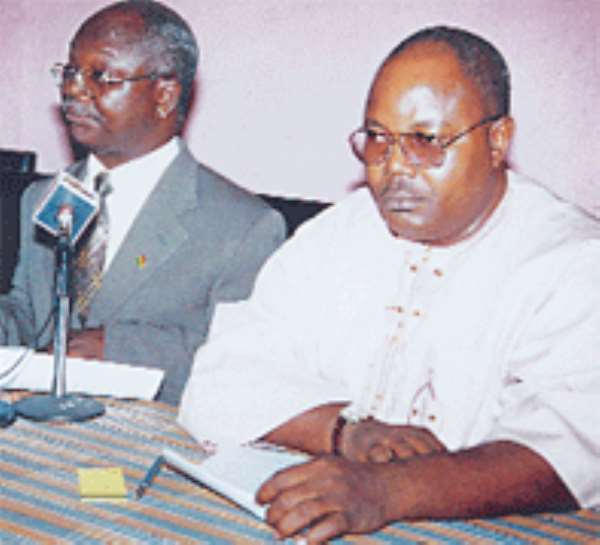 Tributes have been pouring in following the death of former deputy finance minister, Victor Selormey.
Mr. Selormey died on Monday morning at the Korle Bu hospital where he had been rushed after a cardiac arrest last week.
Mr. Selormey was recently released from prison under a presidential pardon where he had been serving an eight-year sentence for causing financial loss to the state.
One of his colleagues in the NDC administration was Mr. Kofi Totobi Quakye, then the national security coordinator says:" I went to the Cardio center today to have my own medical check-up but I earlier on had information that he had been admitted so I tried to ask around as to which ward he was, so I could say hello but I was told he had died about half an hour earlier."
Leading members of the party, including former vice president in the NDC administration, have been visiting Mr. Selormey's family to express their condolence.
A leading member of the party, Ato Ahwoi also spoke about Mr. Selormey's death.
" It is a very sad news because Mr. Selormey was a classmate of my brother Kwesi Ahwoi who was being tried in the Quality Grain case and we knew him very well so it is a very sad day for all of us," he says.
Mr. Selormey was 59 years.
Mr. Selormey had been convicted on two counts of willfully causing financial loss of nearly 1.3 million dollars to the state.
However, in March this year, he and his former boss, Kwame Peprah, who was also serving sentence, were granted amnesty by president Kufuor in commemoration of Ghana's 48th independence anniversary.
Even after his release from jail he still had a court case pending for willfully causing the state to lose another 400 thousand dollars.