"The Reminiscences Of My Teenage Life"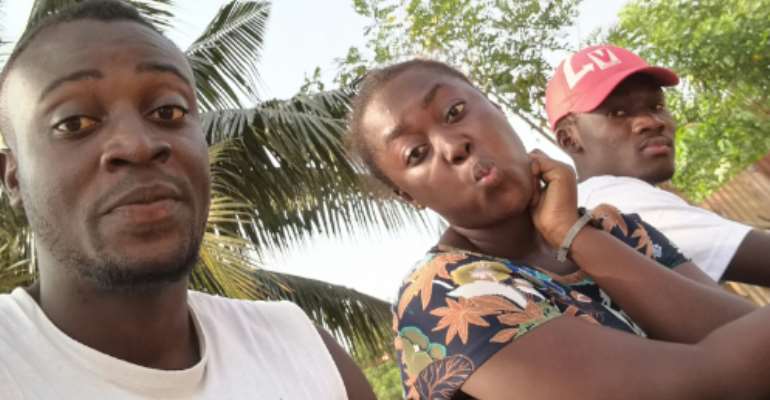 (1) How I Discovered My Talent of Writing
Hey, did you know that...?
Sir Article has been a writer since mid-2011 when he was 14 years in his 15th year.
I truly discovered my talent of writing in the year 2011 after I had completed West Ridge Junior High School in Sekondi.
I was then an idle junior high school leaver. One day, I had an extreme desire to start writing. Yes, I was simply compelled to write.
It seemed like a burden on me, and not just a mere academic exercise, to write. I believed I could write to influence the thoughts and actions of people.
Surprisingly, I wrote a book. The title of the book was, "Manna from Heaven" — it was religious in nature.
I can barely remember anything in that book. I think one of the chapters goes like, "Strive to Earn a Good Reputation." Also, that book contained about 30 articles.
I showed the book's manuscript to my friend and a retired pastor in my church i.e. the Church of Pentecost (Sekondi Central Assembly), called Pastor (Rtd.) Robert K. Bamfo, and he was really amazed and impressed.
He announced in church the following Sunday that I had written a yet-to-be published book as a little boy, and the whole congregation congratulated me.
The book was given to an English teacher in Ahantaman Girls' Senior High School and an Elder in our church, known as Elder Frederick Kyeremeh to proofread and edit it.
He actually did, but unfortunately my book was never published due to some weird circumstances.
However, that unfortunate phenomenon never killed my dream of becoming a fully-fledged writer.
In fact, I kept on writing even in senior high school as a business student. I even created my own blog in 2013 and began to publish my articles online.
Moreover, I built my capacity and improved on my writing skills largely through first-hand experience and self-education.
Today, I am a writing entrepreneur; the Founder and CEO of Sircle Communications, a start-up writing firm.
And I have done some extraordinary, unthinkable, unsurpassed and wonderful things in just 6 years as a writer of genius.
Well, I've published a rare motivational book, "Control Your Own Destiny (The Philosophy of a 20-Year-Old University Dropout)."
Besides, I've written close to 400 pieces of writing since 2013. Remember, we are now in 2017 and I am just 20 years old.
I'm striving to set a world record that could hardly be broken by anyone on planet Earth.
At age 60 in the year 2056, I should be recognised as the most prolific article writer of all time, having written over 5,000 articles.
Source: sirarticle.blogspot.com