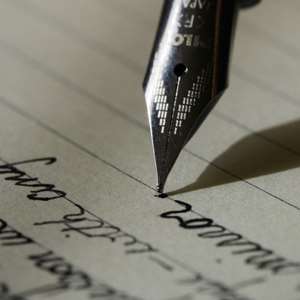 One of the greatest creations or inventions of man that has endured over the centuries is the institution of religion. This modest human invention (an attempt to understand God) is arguably also posing a great threat to man's existence on earth. I say this because, looking at the Thirty Years War, The Crusades, the World Wars, the Holocaust, the Cold War, the Nuclear race and the likes all have their religious undertones. All these show that religion, perhaps, has killed more people than poverty, disease and hunger combined. All these happened, not because religion itself has a problem, but because politicians appear to have taken over the pulpits posing as "men of God" preaching messages of hate, spreading of fear and promoting violence.
On New Year Eve, I received a call from a friend I met on Facebook. She told me of how correct my analytic predictions on political issues will be in the New Year if I read the "prophesies" from the "men acting under the inspiration of God." She told me all the newspapers contain the "powerful" prophesies and that they are there for the taking. I politely told her I will do that immediately she dropped the call.
After she dropped the call, I went the newspaper stand close to my place and lo, I wasn't disappointed. Many of the predictions were so obvious that one doesn't need to be "acting under the inspiration of God" to come up with. How does one explain a "prophesy" like "A politician will flag off his presidential campaign for 2019 election" or "New political parties will be registered by INEC…"? We all know that only politicians contest elections so why does one need to "hear from God" to come up with something like "politician will flag off his presidential campaign"?
In 1964, during the turbulent era in the Western Region with Chief Obafemi Awolowo undergoing a trial for treasonable felony, rumour became rife that attempt had been concluded to murder the politician in prison. All Awo's rivals then controlled all government in the federation hence there was little the politician could do in event of any real attempt on his life. One thing was sure, had the Ikenne-born politician died at the time in prison, there was no way his adversaries in power would have been able to explain the situation to his restless supporters. The unrest, especially in the Western Region, would have become more complicated.
Noticing this scenario, one Prophet B.A Otubogunwa, prophesized (in 1964) that: "Towards the end of the year the death of a prisoner will cause unrest and rioting in Nigeria." Did the "prophesy" came to pass? I say YES. A (political) prisoner, Chief Sunbo Jibowu, died at the time, but there were no "unrest and rioting" in any part of Nigeria as a result of that!
Prophet Otubogunwa again, when confronted with the development that Chief Jibowu died and there was no unrest, he insisted that "an important political prisoner" was going to die and will led to "unrest and rioting" in the country. Obviously, he was referring to Awo. Since Chief Awolowo was the only "important political prisoner" at the time. People like Otubogunwa cannot claim they heard from God since God cannot be the author of confusion and He cannot be mocked!
While some prophesies are very prophetic in the real sense of the word, this writer insists, many prophesies are nothing but the political voices only using the pulpits to spread their messages.
Only recently, one Apostle Suleman, added a feather to cap. He has a resume of failed prophesies, too numerous to count. His most recent display was his message to his Church members that whoever sees a Fulani herdsman they should "Kill him." He added that they should also "cut his head." Clearly, this is a political message from the pulpit.
Before I go on, let me make this clear, I do not, and cannot support the nefarious acts of the so-called Fulani herdsmen. They are lawless and should be treated as such. But what I find disgusting is that, an already politicized issue like this one needs to be taken cautiously by the Clergy. Does praying for your enemy to die improve your own "living" conditions? Does "an eye for an eye" not make everyone blind? Will he stand for some of his members or listeners who kill or guillotine an innocent Fulani herdsman when the member is being tried for murder? If everyone goes about killing herdsmen as the controversial Apostle said, is that not an easy road to Kigali? If, God forbid, war breaks out in Nigeria today as a result of his careless utterances, will he remain in his Auchi church to sort himself out of will migrate to one of the 42 countries he claims to have churches? What then becomes of his members, whom he had led into bloodletting? Is it not better to apply wisdom than being sorry?
While we must blame the politicians profiting from Fulani herdsmen attacks and get them punished for their wrongdoings, we must also be watchful of politicians behind the pulpits. The former are seen enemies and can be dealt with using a simple process. The latter are more dangerous and can take multiple dimensions at the same time. At they say, two wrongs do not make a right. While we must also deal severely with the criminals attacking our farms in the name of herdsmen, we mustn't leave those politicians using the pulpits to settle personal scores. They are politicians who are simply messing up the pulpits!
OlalekanWaheed ADIGUN is a political analyst and independent political strategist for wide range of individuals, organisations and campaigns. He is based in Lagos, Nigeria. His write-ups can be viewed on his website http://olalekanadigun.com/ Tel: +2348136502040, +2347081901080
Email: [email protected], [email protected]
Follow me on Twitter @adgorwell