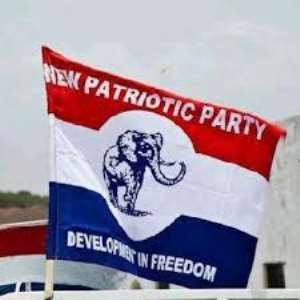 Abstract:
The aim of this research article was to assess the chances of the Upper Manya Constituency New Patriotic Party's Parliamentary candidate come December 07, 2016. My first research put the constituency as a likely winnable one for the NPP meaning if they improve their performance and appeal to the voters. Now this final research looks at their current performance and what my opinion poll research revealed in the constituency.
The method employed is an extensive review of the previous elections since 1996 to 2012 using search engines. Secondly, opinion poll was conducted at Asesewa and its environs for fifteen constituents. I used the age 14years to 31years. The result revealed that barring any unforeseen circumstance, the NPP's Joe Tee is set to win the seat for the first time and make history in the Krobo area. Out of the fifteen interviewed 100%, unanimous decision rooted for him at the expense of the incumbent Jeff Kavianu of the NDC.
In Conclusion, Upper Manya constituency is set to be the first area amongst the three Krobo constituencies to give hope to the NPP comes December 07. From the research I can confidently say that, the Krobo electorates are now awake as they say the NDC used to say that whoever they brought or fielded will win the election is a thing of the past. The people have also said, if Joe Tee of the NPP wins this election, then the seat is forever gone and the NDC will have to struggle to win it back.
Keywords: Upper Manya, NPP, NDC, Parliamentary, Elections
Introduction:
The Upper Manya -Krobo constituency is also part of the three Krobo constituencies in the Dangme land. The political trend in the Krobo land is very interesting. The NDC has won all the previous elections in the area.
Opinions sought from some members of the constituency appear interesting. For instance, most of the people I had encounter with this time have used strong tribal grounds as a tool in the constituency. They claimed Jeff the incumbent National Democratic Congress Member of Parliament is not a Krobo and Joe Tee of the NPP is a typical Krobo.
Secondary, the NPP Joe Tee has carried out lots of social intervention projects in the constituency and these interventions are evident as my research chanced on them.
The Moslem communities known as a stronghold of the NDC in the constituency have also shifted camps to the NPP's Joe Tee as they claim, he has repaired their pipes at their Mosque and during their Moslem festivities he provided thirteen bags of rice whilst they alleged the NDC Jeff provided three bags.
Some have also opined that the incumbent Jeff Kavianu promised paying their school fees when he was voted as their Member of Parliament but after he won he never bothered. The NPP's Joe Tee, even though he is not an MP yet he has paid school fees for most of the people in the communities and my research laid hands on some of the beneficiaries of these projects.
Another interesting thing working in his favor than any other NPP aspirants at the Krobo constituency is his nickname "GAGAIGO" and every Tom, Dick and Harry is aware of this.
Joe a 14year old said: We like Joe Tee because he will do something for Ghana. My Mother used to be an NDC Member but now she has shifted to NPP because of Joe Tee. He further said, some people are also insulting him in town as they said he will perform if they vote foe Joe Tee.
Rose a 15 year old said: The entire community wants Joe Tee and I hear people saying that Jeff will win the election as some said he is a snake and not a human being. She was quick to say that Joe Tee will win the election. He has paid school fees for many people
Eugene a 15 year old at Dawa said: People want Joe Tee as he has promise to pay our school fees.
Interestingly, out of the fifteen people I interviewed in the constituency nobody was in support of Jeff Kavianu second term bid as they have already made up their minds. They said he has really disappointed them and ultimately they want to vote for a typical Krobo now who though he isn't a Member of Parliament but has done a lot for the Constituency.
Another important thing I realized in this constituency is the level of School fees that the people want to be paid for them and this went down to even those who are not at the age of voting yet are aware of Joe Tee's interventions of paying school fees in the constituency.
Discussion
In Upper Manya, I saw the zeal, the enthusiasm in the constituents who are ready for change, ready to change Jeff Kavianu of the NDC. They even alleged Jeff is under house arrest as he can't even come out to campaign. Some of his members have even left him to join the NPP Joe Tee. In winning election, you must also look at the previous numbers available to see if they can make any difference though there are some happenings in the constituency.
The Case of Upper Manya is another strong constituency for the NDC(Tab 1, Tab 2, Tab 3, Tab 4, Tab 5 )until Gustav came in (Tab 3 ) to improve on the vote in 2004. However, his performance declined in 2008 (Tab 4). In 2012, a new candidate took over to increase the vote again (Tab 5 )
Now Joseph Tetteh, a home grown boy known as " GAIGAIGO" has taken over and shaking the constituency. Currently the constituency is interesting in Asesewa area, the NPP candidate Joseph Tetteh affectionately called 'Joe-Tee' has become the darling boy of the people especially in the villages. However, there is a deficit of 7, 020 votes he has to close to win the seat from the NDC. For now, in the constituency, 7,020votes is not a problem to this young man as they people appear to have made up their mind.
One thing I realized is that the people are looking for someone who is an indigene and ready to help them irrespective of Party affiliation in the constituency. If they try you and failed to perform they vote you out. 'No Mercy for the Cripple' is now at Upper Manya constituency. 'GAIGAIGO' who is doing very well in the constituency can manage this additional 7,020 vote to add to his predecessor's votes of 8,904 in 2012(Tab 5).
The NDC in 2012 obtained 15,924(Tab 5 ) under Jeff but with the happenings in the constituency between Jeff and his opponent who still rejected the NDC primaries result it is a big problem in the constituency and with the opinion polls Jeff is really hot and set to lose the seat come December 07.
A number of things are in favor of NPP's Joe Tee. For instance, the NPP parliamentary candidates perform better in their first appearance (Tab 3, Tab 5). If Jeff Kavianu loses he becomes the second NDC Member of Parliament to go one term (Tab 1). Upper Manya is also one constituency where an independent candidate has won the second spot before at the expense of the NPP (Tab 1)
Table of Parliamentary elections Held in Upper Manya Constituency since 1996
Tab 1. 1996
Solomon Tettey Terkper NDC 15,390 43.30%
Emmanuel Ansah Nartey Ind 4,827 3.60%
Charles KwesiNarh NCP 3,173 8.90%
Joe Sam NPP 2,644 7.40%
Martin Adama Okai PNC 587 1.70%
Tab 2 .2000
Stephen Kwao Amoanor NDC 11,795 60.90%
Joe Sam NPP 3,151 16.30%
Narh Charles Kwesi NRP 2,631 13.60%
Terkper Solomon Tettey CPP 1,090 5.60%
Martin Adama Okai PNC 452 2.30%
Teye Kwadjo Francis UGM 261 1.30%
Tab 3.2004
Stephen Kwao Amoanor NDC 15,764 60.90%
Gustav Jonathan Narh- Dometey NPP 9,912 38.30%
Ransford Nartey Matey PNC 225 0.90%
Tab 4.2008
Stephen Kwao Amoanor NDC 14,398 66.87%
Gustav Jonathan Narh- Dometey NPP 6,639 30.84%
Tei Gideon Kpabitey PNC 315 1.46%
Francis Teye Kwadjo CPP 178 0.83%
Tab 5.2012
Jeff Kavianu NDC 15,924 60.19%
Moses Tetteh Berimah NPP 8,904 33.65%
Djembi John Lawer Ind 1,297 4.90%
Fred TeyeTetteh PPP 166 0.63%
Rudolf NarhYohuno CPP 105 0.40%
Ayer Theophilus GFP 37 0.14%
Fig 1


Fig 2


Fig 6


Parliamentary Trend between NDC and NPP in Upper Manya Constituency
Fig 3


Fig 4


Fig 5


Findings of the Research
The research revealed that even in 2012 Jeff on the ticket of the NDC was able to manage only 1,526 votes whilst the NPP managed 2,265 votes addition in 2012(Fig 4)
The opinion poll also in the constituency also favors the NPP's Joe Tee( (Fig 1)
Paying of School fees in the constituency by NPP's Joe Tee is key to the voter's attitudinal change against Jeff Kavianu (Fig 2, Fig 6).
The NDC has won in all the major elections in the constituency (Fig 3) and the difference in votes from 2008 and 2012 is fluctuating around 7,000(Fig 3).
The research revealed that barring any unforeseen circumstance, the NPP's Joe Tee is set to win for the first time in the history of the Krobo land for the New Patriotic Party with votes above 10,000(Fig 5)
Dr. Raphael Nyarkotey Obu is a Research Professor at Da Vinci College of Holistic Medicine, Cyprus and the Managing Director of Dangme Media, Publishers of Dangme Newspaper. Dangme political analyst and scientist.
Refereence:
Upper ManyaKrobo : Elections 2012 | Ghana Election Results ...
ghanaelections.peacefmonline.com/pages/2012/constituency/108/
Upper ManyaKrobo : Elections 2008 | Ghana Election Results ...
ghanaelections.peacefmonline.com/pages/2008/constituency/108/
Upper ManyaKrobo : Elections 2004 | Ghana Election Results ...
ghanaelections.peacefmonline.com/pages/2004/constituency/108/
Upper ManyaKrobo : Elections 2000 | Ghana Election Results ...
ghanaelections.peacefmonline.com/pages/2000/constituency/108/
Upper ManyaKrobo : Elections 1996 | Ghana Election Results ...
ghanaelections.peacefmonline.com/pages/1996/constituency/108/