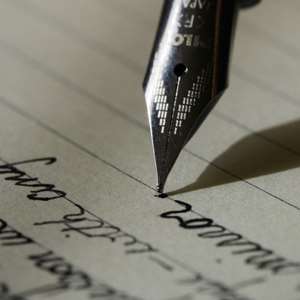 I have read with a deep sense of dismay an ungrammatical write-up purporting to emanate from Mr Salifu Saibu D. Slanwiah in which he sought not only to impugn or sully my hard earned reputation but most significantly to throw dust into the eyes of the Public.
It is instructive for readers to note that I virtually wrote the long Essay for the said Mr Salifu Saibu D. Slanwiah pro bono( free of charge) while he was in UDS and so it is not fair for him to, because of political expediency,accuse me of self-seeking and egotism. At least on this count I can't be branded as someone seeking personal gain. Hasn't it been said since the days of yore that we should give the devil his due? It is also crucial to add that I would want to believe that his diatribe, which is a mishmash of grammatical inexactitudes, spelling errors and inelegance of speech is his sole effort and not the collective efforts of the whole Navrongo NPP Communication team. That would have been catastrophic! And the aforementioned Salifu Saibu is supposed to be an English LanguageTeacher at Awe Senior High Technical School! God help the Students. It is about time the Ghana Education Service employ Teachers who do not only express themselves with flawless eloquence but are able to get to grips with the nuances and intricacies of the Language.
At this juncture, permit me to aver without mincing words that I have never solicited for any monetary inducement from Hon. Kofi Adda to do anything . At any rate , if an overture was made then it came from him and I declined or repudiated. In fact, I can never mingle with the NPP fraternity because our world views and doctrines are diametrically opposed. I am left of centre.
T
here is also no iota or modicum of truth in his assertion that i made monetary manoeuvres towards Hon. Mark Woyongo . What draws me near Hon. Woyongo and indeed President Mahama is their commitment to the course of developing Ghana. Their commendable efforts at replicating the good things President Nkrumah did to fortify and propel Ghana notches higher is what endears them to me.The projects executed by Hon. Woyongo are so numerous that Shaibu is counting some as NPP's. The clandestine strategy of the NPP is to cite some NDC projects as theirs in an attempt to befuddle and confuse the electorates. Wild goose chase!
Salifu Saibu also tries to create the impression in the public's mind that I joined or started supporting the NDC only after it took the reins of leadership. This is downright erroneous and spurious. Nothing could be further from the truth! In 2008, there was a presidential runoff between Nana Akuffo Addo and President Mills. Although Akuffo Addo led the first round he didn't muster enough votes to cross the 50 percent plus one threshold,hence the runoff.
Ladies and gentlemen, it was there and then that I threw my support behind President Mills and Campaigned up Hill and down dale with Hon Mark Woyongo for his victory. In fact , I garnered support both on Radio Nabiina and on the field and other social media outlets and went to every nook and cranny to marshal support for Mills. So, after all the ballyhoo, I didn't join NDC to reap where I have not sown, neither am I" an outsider crying more than the bereaved" as Salifu Saibu would want us to believe. I am the bereaved!
Salifu Saibu also makes the ludicrous and two -faced claim that as the National Coordinator and Press Secretary of the group Youth for Atta Mills ( YAM) my intention was to wangle out money from President Mills and when that did not happen I deserted the group. According to him the group YAM died after barely three weeks because of my egotism. Permit me to state unequivocally that his allegations fly in the face of the truth and the facts on the ground. For his illumination, YAM is duly registered as an NGO by the Registrar and accountant General's department. Contrary to the claim by Saibu that the group is no more, the group has never been dissolved .
Because of Mill's departure we decided to make it a foundation. A Cursory survey on the internet would reveal that fact to you. YAM as a group is funded by contributions of we the members ourselves and the larger chunk of our contributions often come from our wealthy and magnanimous national chairman Nii Brock. It is unlawful in our constitution to take money from politicians. The sole turf of the group is to project the fine attributes of Mills.
Less than two weeks to Mills death, we,with our own contributions , paid over 4 thousand cedis for space at the National Theatre to hold a prayer vigil for Mills and all government officials. Salifu Saibu can confirm that from the records of the national theatre.
Mention must be made of the fact that under the leadership of Kofi Adda contracts were not only few and far between but when they do come were executed by Hon. Kofi himself as Contractor and his coterie of hangers-on as foremen and Labourers to boot. This often led to shoddy work and the erection of white Elephants . The public toilet, built in the name of HIPC benefits ,which is standing directly opposite the venerable Navro-pio's Palace is a palpable monument to the waste that a nepotist and corrupt leadership style can generate.
However, under the competent and able leadership of Woyongo hundreds of youth in Navrongo are benefitting as contractors, foremen, Labourers in the construction of various projects like the 8.5 million dollar Navrongo Water project, the clinics and Chps Compounds, roads,bridges and dredging of the Yusea Dam, Doba Dam etc.
Salifu and his ilk must come to terms with the fact that the People of Navrongo are fed up with the histrionics of Kofi Adda. How Hon.Kofi used to cunningly swindle people for votes by placing electricity polls across villages as if they were going to be connected to the National grid, only for those polls to be secretly spirited away in the night after each electoral victory, is now public knowledge.
Around 2008, Hon. Kofi Adda , dug a very big hole adjacent the War Memorial Hospital and asked his propaganda Machinery to spread the fanciful idea that he was putting up an underground Library facility there. That was towards the dying embers of the electioneering campaign. The trick worked and he was reelected. Today, to all intents and purposes, the inhabitants are calling upon him to be generous enough by coming to fill the gulf he has created with sand because according to them it has become breeding grounds for giant mosquitoes! The spate of malaria cases along his "Nile river" has increased ten-fold thanks to his Akuffo Addo-run- berserk promise of a Library!
On the other hand Hon Mark is a Man who does not go back on his word. He delivers on his promises. He promised the people of Navrongo an ICT centre and it has been built directly opposite St John Bosco's Training College. He promised that no woman would walk for a Kilometer to fetch water and he has fulfilled it by installing about 200 boreholes. He built Our Ladies of Lourdes Girls Senior High School from scratch. The school is an ultramodern architectural masterpiece. This is indicative of his desire to promote and empower the girl Child. His achievements are numerous to propagate here!
There is no scintilla of truth in Salifu Saibu's conclusion that the NDC Government has sold up Tono/ICOUR. I haven't the foggiest idea where he got that outlandish idea from: I can only put it down to a figment of his imagination.
For the edification of Saibu and all those Navrongo NPP activist languishing in abject ignorance, there is a partnership between Ghana and an investor to revivify or revamp ICOUR to open up more water channels to ensure all year farming. Far from denying our farmers and Fisher folk jobs, its expansion would create jobs galore for many more youth.
Government is procuring a treatment plant for Tono to enable it provide portable and clean drinking water to communities in Navrongo, Sandema and Bolgatanga. This would most certainly encourage fish farming and dry season farming and gardening.
Perhaps a little inkling into my social services to Navrongo and beyond should be ample enough to demonstrate that it is innate for me to help those who are less privileged. Between 2000 and 2008 l thought final year students of Navasco, Sandema Secondary Technical School, Sandema Secondary School and Awe Senior Secondary School English Language and Literature for free. I also teamed up with the Kasena Nankana District NCCE Boss Mr paul to impart knowledge to thousands of Senior High Students.
Hon. Mark Woyongo, if you ask the various security outfits, would go down in history as the Minister who brought massive transformation in the Army, Police service, prisons, fire services as far as logistics and infrastructure is concerned.
I would conclude by drawing inspiration from the incisive and profound words of Abraham Lincoln " You can fool some of the people all of the time, and You can fool all of the people some of the time, but you can't fool all of the people all of the time".
ANUGA FORTUNATE. 0508704434