Hilarious VIDEO: 'Ghetto boy' narrates how Nkrumah Circle was flooded again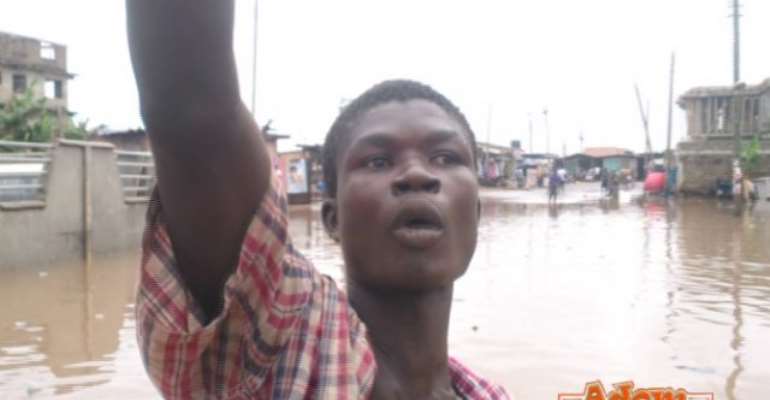 A man believed to be in his early 30s offered to explain to Adomonline.com how the entire Kwame Nkrumah Circle in Accra was flooded after yesterday's downpour.
In this hilarious video, the man tells that he could not understand the reason for the perennial flooding of the city.
He goes further to prescribe the solution, he thinks is best to solve the annual disaster.