Floods: 2-yr old feared dead, nursery kids trapped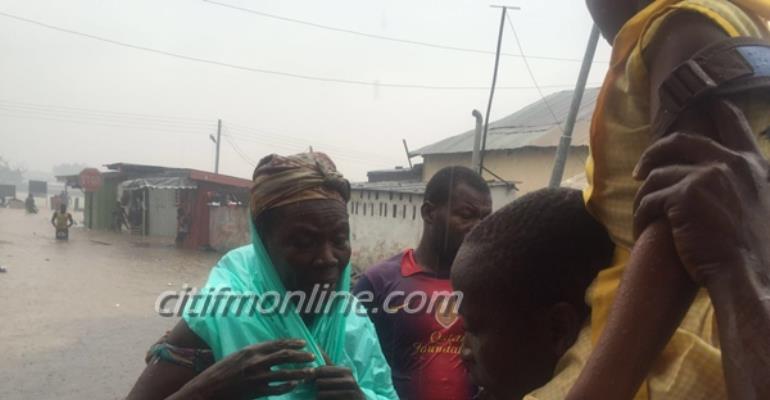 A two-and-a-half year old baby girl has reportedly been swept away by flood waters as heavy rains engulfed parts of the Greater Accra region Thursday morning.
Citi News' Elvis Washington reported that the flood waters carried away Kyerera Sharon at Tema Site 7.
According to the mother of the baby, she left her indoors whilst cooking outside only to be informed by a neighbor that her baby had fallen into a near by drain.
The victim's mother, Christiana Obenewaa, said they embarked on a  search mission as far as to Tema New Town, but the baby could not be found.
Officials of the National Disaster Management Organisation (NADMO) have begun a search for the missing girl.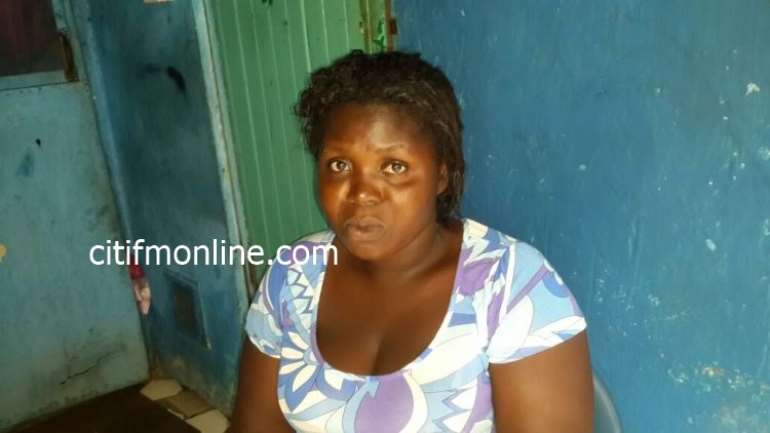 Mother of the 2-year old baby, Christiana Obenewaa.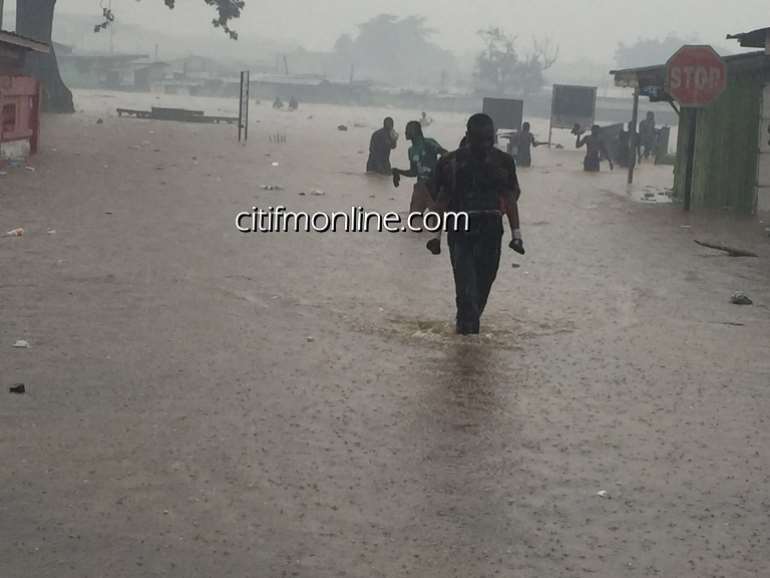 On the Sahara Park road, a resident carrying a kid rescued from the floods.
Nursery school trapped by flood waters
Also at Odawna-Sahara, a suburb of Accra, some nursery kids were trapped by flood waters in their school.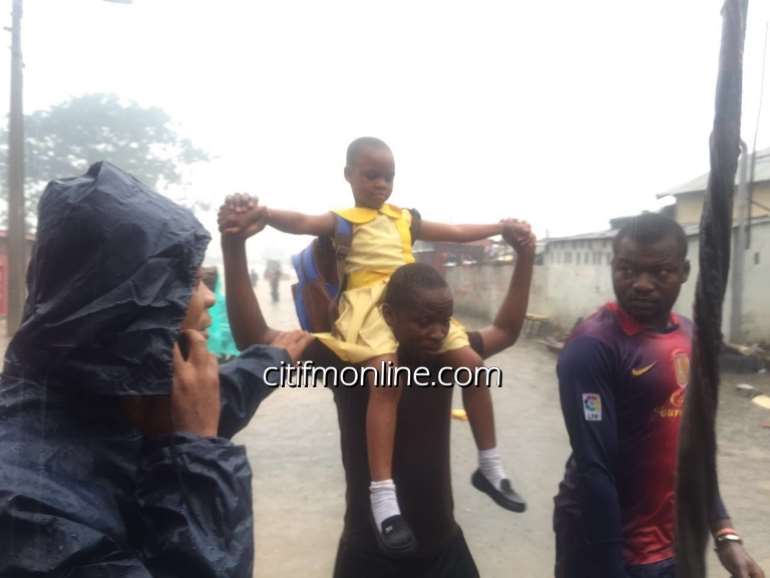 Citi News' Richard Mensah reported that at Sahara, buildings have almost been covered by the flood waters, including the nursery school, the Rapid Results Day Care Centre.
Some residents attempted to rescue the kids, before a joint police and military team arrived to take over rescue operations.
Accra floods again
Several parts of Accra have flooded heavily following the rains. Many commuters who were on their way to work, had to seek refuge on high ground.
Several cars also parked, but others struggled through the rains despite severe flooding of some roads.
Citi News' Franklin Badu Jnr, who observed the situation around the Kwame Nkrumah Circle and Kanashie areas, reported that the Odaw River for instance has overflown its banks.
The machines which are being used to dredge the Odaw River, also risk being overcome by the flood waters.
–
Photo credit: Mawuli Tsikata
By: Delali Adogla-Bessa/citifmonline.com/Ghana