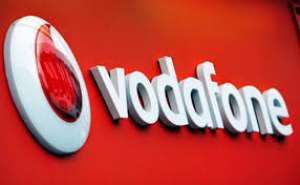 I write to bring an official complaint against Vodafone Ghana for poor services and disrespect to my complaints. This is a perennial problem that happens every month between Vodafone Ghana and our organization
Any time, we make a complaint to Vodafone it takes needless time for them to resolve it. This particular complaint is taking nearly four weeks for it to be resolved.
The latest one being that, we are required to receive data on our office mobile phone registered in my name upon the payment of our office broadband (CUTS Accra, 0302-224-562) every month. I first made a complaint on Thursday 25th February 2016 that we had not received our data for the payment made on. I was told complaints like that takes 48 hours to be resolved. However, with the 48 hours timeline running into the weekend, I decided to buy a weekly package to ferry me through the weekend till probably the data is received.
A week later, the data was not sent. I called again and was told that If I could wait till the 9th March, (the starts of our billing cycle), data would come automatically. They added that they were migrating their billing system and that it would take care of my concerns. So I decided to buy another weekly bundle and rather hold on till the 9th March.
On the 9th March, the data was not issued. So I called the Customer Service again and was assured that the request would be attended into. I have walked into two of the Vodafone Retail Centres yet the data has not been sent.
Seriously, I am worried with Vodafone about how they handle my data provision and my complaints. It is rather "sickening and annoying" that every month I have to call Vodafone for the data and sometimes, it takes 3 weeks to get it resolved. If Vodafone software can automatically disconnect a broadband customer when on the 30th day of the billing cycle and automatically reconnect the same broadband when the customer pays for the subscription, then the same system should automatically send out the data to the customer's phone.
I have sent two emails to the NCA Complaints Centre and nothing seems to be happening. So I have no alternative than use this channel to bring my grievance and I have stopped calling the Vodafone Call Centre (100) since I have found it to be waste of time, and just to be apologized to and yet nothing happens.
Collectively as an organization we will consider not doing business with Vodafone.
Regards,
Appiah Kusi Adomako
CUTS Ghana
Accra, Ghana