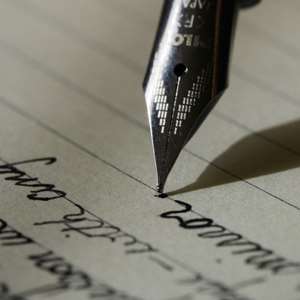 A very big commemoration is here again as Ghana marks 59 years after independence. Many school children spend instructional hours rehearsing to mark this day. I guess political heads who would be the Guest Speakers in this pending august occasion, would be busy writing lengthy speeches to mark the event. Indeed that is something usual and ceremonial. The day is a public holiday and many a citizenry take the day as a national festival.
Ironically, many people who take this public event seriously do not know the nitty gritty of it and the few who know something little about it perhaps can only talk about Ghana gaining independence from the British in 6th March, 1957.
As a youth activist and social commentator, I therefore write this piece to advocate a change in the manner in which we usually celebrate our independence day.
I think the purpose of this historically significant event is almost usually defeated. I say this because, we only mark the day as a festival without carefully drawing any significant Socio political lessons from the event and the legacies of the brains behind it. It is very evident that, the founding fathers of our beloved country walked through a very narrow and rough path in their quest to sacrifice to as it were, construct a very formidable foundation for our country.
The events marking the pre-independence era which I believed are vividly captured in our political history should awaken our civil, social, economic, political and moral consciousness to enable us continue from where our forefathers left. Many people loss their lives, others thrown into jails just for patriotism and the igniting and unrelenting spirit of nationalism. What commemoration do we if we do not revisit the key landmark events in our political history to celebrate and honour our heroes for having laid this strong pillar for us?
My heart bleeds when our current generation can not realize that, what we are enjoying today are the toils of great men who defended and fought for the construction of this country even at gun point. In which place are we the young ones occupying in the history of Ghana?
What significant gains or improvement have we been able to make on where our forefathers stopped?
Asking myself these and many questions, I think that it is sad talking about the independence of Ghana after 59 years of independence. All the opportunities given to us at independence have been thrown away.
It is rather unfortunate that we sing the national anthem everyday without getting the key meaning of the words.
Where is the patriotism among us? Are we patriotic even when we are simply lazy to think and reason apart from our usual political blame games, cacophonous stomach debates, self- aggrandizement, intolerance and our uncharitable penchant for unmerited sexual pleasure?
The above are what we are very good at and always shamelessly trumpet about without recourse to our cherished and loss glories of hardwork, honesty, love, peace, patriotism and above all, sense of nationalism.
We are loss as a nation and need to re-examine and overhaul our attitude. I think the independence day celebration should be used to advocate for rejuvenation and transformation of our attitude.
I know many may disagree with me but I feel ashamed as a youth when even upon all the better opportunities available, social vices are still at ascendancy. Even upon the proliferation of so many religious bodies, society continue to loose its social value. Is this the Dr. Kwame Nkrumah Ghana?
We must begin a new path that stands to drum hope, patriotism, positive thinking, creativity and self reliance. If we pretend and sit aloof, we shall become a laughing stuck to the rest of the world.
Moreover, spending humongous and colossal amount of money just to commemorate a certain independence day that has far outlived its importance to me, is waste of scarce resources. Nonetheless, am not absolutely against the commemoration of this important day but the manner in which it is celebrated needs to be looked at. The youth need to be psyched up through various educational fora to gain the needed attitude needed for national development.
I am certain that the souls of our founding fathers would never rest in peace until such a time we live with their cherished legacies. Let's unite and rethink for our diversity lies our strength.
As I always say, it is better late than never.
shall return soon....
Denis Andaban.
The writer is a social commentator/ youth activist and a student of the University of Education Winneba, Kumasi.
I dedicate this article to my boss Banaale David( NDC communication Officer for DBI constituency) and my very closed friends;Hon. Derbie Raphael and Adama Lamiin both of the University of Education, Winneba, Kumasi.
[email protected]
Tel: 0549734023