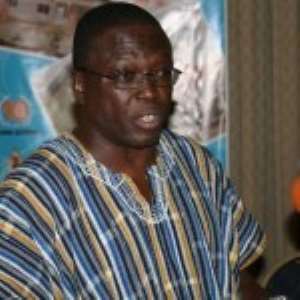 Albert Abongo
The Upper East Regional Minister-designate, Albert Abongo, was able to outwit members of the Appointments Committee of Parliament with some of his answers to some very important and critical questions, but back home he will seriously have to find words to explain to the people of the region why he said the region has good roads.
As at the end of the third quarter of 2015, the Upper East Region had no road that could be described as good, except the Tamale-Bolgatanga-Navrongo-Paga ECOWAS road. No district in the region could boast of a good road at that same period.
DAILY GUIDE's checks after the vetting revealed that either the nominee knew nothing about the state of roads in the region or he was not honest with the Committee, thereby not helping the people of the Upper East Region.
Mr Abongo, when answering a question by Gifty Klenam, MP for Lower West Akim, about the state of transportation in the region, said the region has good roads and that there are good roads leading to food-growing areas.
As at January 31, 2016, the road leading to the Fumbisi Valleys, which have the potential to produce so many tonnes of rice, was in a bad state, as was the one from Sandema through to the West Mamprusi side. The Pelungu and Duusi areas in the Talensi area also had bad roads as at the end of December 2015. The Bawku areas were no exception.
Maybe Mr Abongo was referring to the patching of the many potholes on the various Bolgatanga roads as the improvement.
.
Residents' Reaction
A section of residents who spoke to DAILY GUIDE were of the view that the nominee was not right.
Over the years, regional ministers have commended their ruling governments for giving the region its fair share of good roads, yet the region has no good roads. The immediate past regional minister kept saying the government had good plans for the road sector in the Upper East Region and that plans were underway to construct a ring road for the Bolgatanga Municipality, hence the need for people to exercise patience while government rolled out its plans.
Some contractors in Bolgatanga were happy that Mr Abongo committed himself to monitoring ongoing projects in the region and promised to address the situation where some contractors had more contracts than they could handle.
"…I think that I will go out there ensuring that I put the contractors on their toes. It's all because some of them probably have more than they can carry; but I will ensure that they work with the time limits provided them by government," Mr Abongo pledged.
From: Ebo Bruce-Quansah, Bolgatanga