Kwabena Agyepong Has Not Apologized Nor Begged For Leniency – Aide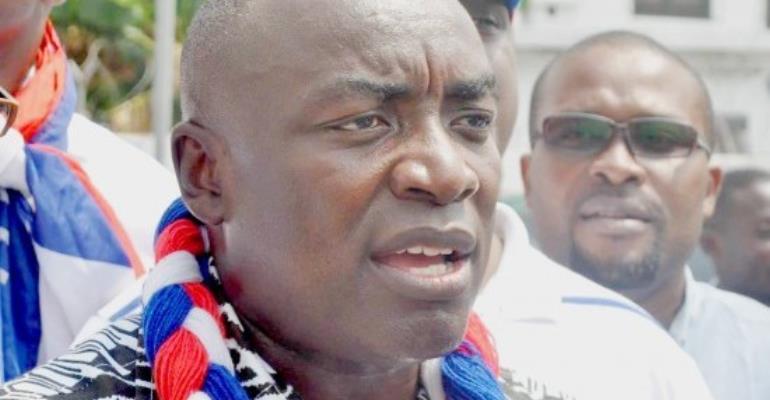 Davis Opoku Ansah, Aide to embattled General Secretary of the New Patriotic Party (NPP) Kwabena Agyepong has refuted rumors that his boss is pleading for leniency for fear of a possible suspension, as the party's disciplinary committee hears a petition against him.
According to him, he can state on authority that Mr Agyapong has not rendered any apology since he (Agyepong) is convinced that he has done nothing wrong, for which reason he must ask for forgiveness.
There are media reports that Mr Agyepong for fear of losing his exalted position in the NPP, on Thursday had to recoil and apologize to the disciplinary committee when he appeared before the Disciplinary Committee currently hearing his case.
Reports are also rife that he has also fallen on the 2016 Presidential Candidate of the party, Nana Akufo Addo to plead on his behalf so that he is spared, to avoid the disgrace that is to be fall him.
However speaking to Fiifi Banson on Anopa Kasapa on Kasapa 102.3 FM Monday, Davis Opoku Ansah stated that the reports are baseless and must be treated with the contempt that it deserves.
"Kwabena Agyepong has not rendered any apology, the reports are certainly not true. He was called back to Accra from Amenfi Central where he is preparing the grounds with other party officers for the upcoming by-election. He is responding to all the charges raised against him. Mr Agyepong is a disciplined party member and will continue to attend before the disciplinary committee."
Four members of the party in November petitioned the party's disciplinary committee to sanction the General Secretary accused of undermining party's authority after his public rebellion against a party decision to indefinitely suspend the national chairman, Paul Afoko.
The petitioners are Chris Arthur, Former TESCON-KNUST President; Adreba Kwaku Abrefa Damoa, London; Kwabena Afum Dankwa, London; and Kwame Baffoe, NPP Regional Youth Organiser, Brong Ahafo.
They stated in their petition filed November 4, 2015 that:
"Kwabena Agyepong has rubbished, and keeps rubbishing the suspension of Afoko from his chairmanship. This in our view is an act of mischievous contempt for the authority of the Party as a whole, including its elders, its leadership, and its structures."