Mahama had nothing to do with Anas Exposé - Baako punches NDC communicators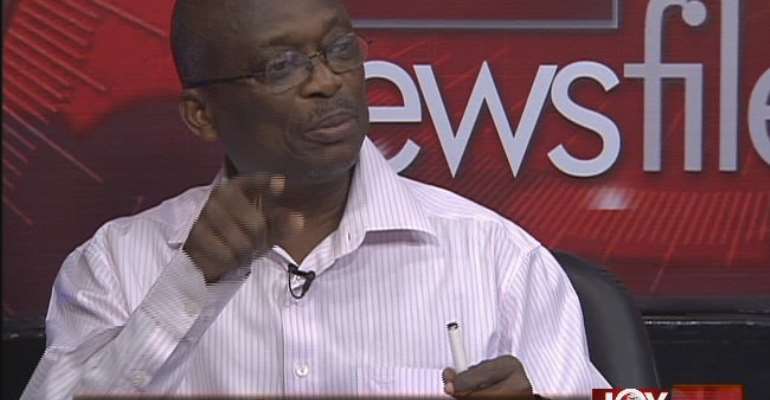 Editor-in-chief of the Crusading Guide Newspaper, Kweku Baako is warning NDC communicators to desist from giving credit to President John Mahama following the suspension of some judges implicated in a bribery scandal.
According to him, President Mahama had nothing to do with the investigative piece produced by investigative journalist Anas Aremeyaw Anas.
Some National Democratic Congress (NDC) communicators are praising the President after he exercised his constitutional powers to suspend seven of the 12 High Court judges caught on video allegedly receiving bribes to distort justice.
A statement signed by the Judicial Secretary, Alex Opoku Acheampong and issued in Accra said Vice-President Kwesi Amissah Arthur, acting as president, took the decision on the advice of the Judicial Council.
The Council under the leadership of the Chief Justice had in the past few weeks been trying to establish a prima facie case of misconduct against the 12 High Court judges.
The judges were filmed by investigative journalist, Anas Aremeyaw Anas allegedly trading justice for material benefits including goats.
However, following the suspension, Mr Baako says some sympathizers of the governing party have lauded president Mahama for his role in the exposé and credited its success to him.
Baako said he has seen many facebook posts from NDC sympathizers and communicators showering praise on the president.
"There are attempts to bring some partisan elements into this particular issue, distort it to make it look as though it is an exclusively presidential crusade and to credit the president for it is...it is wrong" he condemned.
This in his view is wrong because the President acted in accordance with the law.
"The president has acted properly and that is correct if he hadn't we would have taken him on and even insist that he does the right thing".
He added that attempts to skew the president's action in a manner which suggests that no other president would have acted like president Mahama has done should not be encouraged.
He singled out lawyer Chris Ackumey as one of the NDC sympathizers praising the president. "If I were [Chris] I would shut up but he still keeps on talking claiming vindication" Baako said.
In 2011, Chris Ackumey was lampooned after he alleged that a judge took 500 cedis bribe.
A Justice of the Supreme Court and Director of the Complaints Unit of the Judicial Service gave Mr. Ackumey May 31, 2011 as the deadline for him to respond to the invitation to provide evidence to back his claim.
Story by Ghana | Myjoyonline.com | Naa Sakwaba Akwa | [email protected]