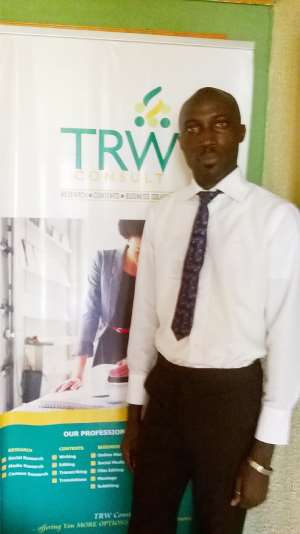 Since the inauguration of the 8th National Assembly on 9 June, 2015 many, including me, have offered several views on the causes and possible solutions to the crisis. Like most Nigerians, I want this to come to an end; the only difference is the "how?"
I have made it clear in my previous articles on this matter that I am not, and will never be, in support of hooliganism, thuggery or corrupting, that appears to characterise that inauguration which produced Senators BukolaSaraki and Ike Ekweremadu. Though my views appeared to "support" the duo or the process that produced them, it is not the case that I have interest(s) any of the principal actors as some people might think.
The latest twists to the crisis, is the recent police report, alleging that the Senate Standing Orders (2015) on which the 9 June inauguration was based is forged. If this is proven, then all the actors or accomplices in the forgery must be brought to book. I made this same point in my last article, JITI OGUNYE ON THE NATIONAL ASSEMBLY CRISES, when I noted: "Should anyone, including Senator Saraki, be found culpable, I submit not only should they lose their positions, they should also be made to lose their seats in the House, in addition to their being banned from holding political offices for an upward 20 years!" I still maintain that stand at such a time like this!
So, at a time like this, what should Saraki and Ekweremadu do? For me, at a time like this, I owe, my senior comrade JitiOgunye for my reply to his article, SENATORS SARAKI AND EKWEREMADU'S ELECTIONS ARE A NULLITY. There is nothing wrong in accepting one's wrongs. Though, I hold those thoughts, expressed in that article, strongly; I regretted, in the same article, ever writing that piece which some easily interpreted as a defence for the former Kwara State Governor. That article still looked to me like William Butler Yeats' lines in "An Irish Airman Forsees His Death" :
I knowthat I shall meet my fate
Somewhere among the clouds above;
Those that I fight I do not hate
Those that I guard I do not love;
It was just so unfortunate that I "guard" those "I do not love" I the article, while "fighting" those I do not hate. To apologise at a time like this to my progressive comrades, who felt disappointed with my earlier positions on the crisis, is not too bad an idea!
Still on the said police report, I still largely consider it an allegation. Not until it's proven by a competent Court, it remains so- an allegation. But, if there is anything I know, this allegation is too grave to be made first by the Nigerian Police Force(NPF), and second, on the persons of the Senate President and his Deputy.
If I were any of them, Senator Saraki in particular, at a time like this, I will just resign honourably without been told. I am aware this appears to be a strange advice to typical Nigerian politicians. I say this against the backdrop of the fact that, it will just be alright if they both throw in the towel now, before it the situation gets further complicated. Unlike Comrade Jiti, who noted that they need not resign, because their elections are what he called "a nullity", I take the position that once they've occupied the positions, they can choose the honourable path of throwing in the towel-and now!
Both men may have history in their favour. The National Assembly has never been in wants of forgery/corruption scandals. The likes of SalisuBuharis, Evan(s) Enwerems, Patricia Ettehs, and the likes were all removed from office for one notorious reason or the other. One thing all of them have in common is that they were removed from office, never to be heard off again. The likes of Saraki just need to resign in the face of these allegations; there are not "mere allegations".
I understand the fact that, as black men, we have not learnt how to call it quit in the face of overwhelming evidence. I am aware that Sandro Russell, the immediate past president of FC Barcelona had to resign in the face of allegations of fraud in the transfer of a Brazillian player, NeymarJr in 2014, just to save the reputation of the Club.This is the white man's way of honour. When the kitchen gets too hot, you need to step out at a time like this!
If I were to give a "brotherly" advice to Senator Saraki, I will simply tell him to quietly resign. If he does, maybe he won't even be probed for his previous wrong-doings, just like Patricia Etteh. He will also spare us another embarrassment of having to forcefully remove a sitting Senate President for a monumental crime like forgery. You need to be smart at a time like this!
That equally reminds me, if these men can forge a document like the Senate Standing Order, do we have a guarantee they have not been forging all their lives? What guarantee do we have that their election results and "certificate of return" were not gross forgeries? Can we still guarantee these men will not wake up one day to "amend" the 1999 Constitution just to accommodate their inordinate political ambitions? Please, these are on lighter notes, but they can be so serious. You need a relief at a time like this!
As I was preparing to write this piece, I came across the beautiful lines from Judy Bailey's song, At a Time Like This
Sometimes the living ain't easy
You know there is trouble
You know it gets rough
Sometimes there's only just one thing
To stop me from drowning…
I am aware some people have described Senators Saraki and Ekweremadu as "dogged fighters" who will not give up just like that on the basis of a "mere allegation". As Bailey wrote in the song, "…there's only one thing/To stop me from drowning…" is for both men to resign if they still have any honour in them!
ABOUT THE AUTHOR
OlalekanWaheed ADIGUN is a political risk analyst and an independent political strategist for wide range of individuals, organisations and campaigns. He is based in Lagos, Nigeria.
His write-ups can be viewed on his website http://olalekanadigun.com/
Tel: +2348136502040, +2347081901080
Email: [email protected] , [email protected]
Follow me on twitter @adgorwell