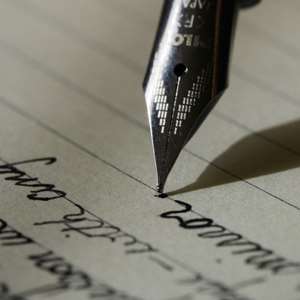 POINT OF ORDER
'When beggars die, there are no comets seen,
The heavens themselves blaze forth the death of princes'.
....William Shakespeare
Within the past three weeks, University of Ghana, Legon, has buried three of its illustrious sons: Emeritus Professor Ebenezer Laing of the Botany Department, Professor Daniel Afedzi Akyeampong of the Mathematics Department and Dr. Stephen Kofi Bekoe Mfodwo of the Registry Department. All three were alumnus of University of Ghana and provided meritorious services to their alma mater.
While Prof. Akyeampong was an alumnus of Commonwealth Hall, both Prof. Laing and Dr. Mfodwo were admitted into Legon Hall as one of the pioneer student residents of the Hall with the likes of the former senior minister, Mr. J. H Mensah, Ambassador E. M. Debrah, Prof Reginald Fraser Amonoo, Prof. F. Konotey-Ahulu and Prof Daniel Adzei-Bekoe when Legon Hall, the premier Hall was opened in 1952.
Prof. Laing was born in Cape Coast on June 28, 1931. He attended Adisadel College and did his sixth form at Achimota School. He went to the University College of the Gold Coast, where he graduated with first class honours. After obtaining his Ph.D. from University of Cambridge (Corpus Christi college), he returned to the University of Ghana, where he rose through the ranks to become a Professor at the Botany Department. He also served in many different positions including Master of Legon Hall and Pro-Vice Chancellor of the University.
He performed many roles at many institutions including the Ghana Atomic Energy Commission, the Council for Scientific and Industrial Research, the Ghana Academy of Arts and Sciences, the Cocoa Research Institute, the Volta River Basin Research Project, the Population Dynamics Programme in Legon, and the African Academy of Sciences of which he was a Founding Fellow. He was honoured by the University of Ghana, with an Emeritus Professorship in the Department of Botany and by the Presidency of Ghana as an Officer of the Order of the Volta. Legon Hall recognised him as Distinguished Alumnus of Legon Hall with a Gold Medal. The road behind his former office at the Botany Department was named after him. His love for photography was legendary.
For those of us who were lucky to be associated with this academic gem and who proved beyond all reasonable doubt that education builds character and that education instills humility into a person, we can only understand why and how Prof. Laing brought himself down to every level of society he associated with. Emeritus Prof Laing was a complete human being in every respect.
Prof. Akyeampong was born in Senya Beraku on Thursday, November 24, 1938. He gained admission into Mfantsipim in 1954, joining the Form 2 class rather than his From 1 colleagues. He passed out from Mfantsipim in 1959 and was honoured as the Best Student in Physical Sciences and Mathematics that year. In 1960, he entered the University of Ghana and graduated with a B.Sc. (Special), Mathematics in July 1963. He then left for England to further his studies at the University of London and Imperial College, London. He was awarded a Ph.D. in Mathematical Physics by the University of London in October 1966 and a DIC (Diploma of Membership of Imperial College) in Mathematical Physics in November 1966.
Prof. Akyeampong returned to Ghana after his Ph.D. and became a lecturer in Mathematics at the University of Ghana in 1966. He rose through the ranks and in 1982 at the age of 44, he became the first Ghanaian Full Professor of Mathematics. In 1988, he become Pro-Vice Chancellor of the University of Ghana and served in that position until 1992. In addition to his numerous responsibilities and assignments at the University of Ghana, Prof. Akyeampong was also a visiting academician at several overseas institutions too numerous to mention during his career. Prof. Akyeampong's achievements included being the Assistant Editor of Afrika Mathematics, a journal of the African Mathematical Union.
Prof. Akyeampong performed several national assignments as the Honorary Secretary and Vice President of the Ghana Academy of Arts and Sciences, Chairman of the National Accreditation Board, a Member of the Council for Scientific and Industrial Research and President of the Mathematical Association of Ghana.
Prof. Akyeampong was a person who strived for perfection in everything he did. His uncompromising attitude on issues did not go down well with some people as he appeared to be a person who did not suffer fools easily. However, to many others, his integrity, hard work and disciplined approach to work was a shining example and a worthy role model.
Dr. Mfodwo was born on July 18 1930 at Akropong Akuapem. He was named after his maternal grandfather, the Adumhene of Akuapem, Nana Mfodwo, He passed the Achimota College entrance examination to enter Achimota College in January 1945 with a government scholarship. At Achimota College, he was placed in from 2 instead of the normal form one. He completed the Cambridge School Certificate course in four years in December 1948 with flying colours. At that time the sixth from was being introduced into the Ghana Educational system to replace the Intermediate Bachelor of Arts and Science degrees. The sixth from was to start at Achimota College in January 1949. Mfodwo was to be in this class after stringent entrance examination, together with candidates from other well-established secondary schools in the country including Prof. Laing (Adisadel) and Ambassador Debrah (Mfantsipim)
The sixth form lasted two years and he passed the Cambridge Higher School Certificate examination in December 1950. In October 1951, he entered the University of Ghana to read an honours degree in English and passed in June 1954. From October 1954 to June 1955, he was back at Legon to do the Post-Graduate Certificate course in Education. Early in 1956, he was recruited by the Gold Coast Broadcasting System and later that year he was sent to Britain to do a year's attachment with the British Broadcasting Corporation.
In April 1962, Dr. Mfodwo left the Gold Coast Broadcasting System to join the University of Ghana where he was appointed Assistant Registrar. At Legon, Dr. Mfodwo became the face of the University, at least as far as the students were concerned and where the integrity of the University's examinations mattered most. Dr. Mfodwo returned briefly to the Ghana Broadcasting Corporation (GBC) as Director-General during the administration of Dr. K.A. Busia. After the overthrow of Dr. Busia, Dr. Mfodwo returned to Legon where he eventually retired as a Deputy Registrar. He was awarded an honorary doctorate degree by the University.
Dr. Mfodwo was an illustrious son of University of Ghana who served the University with high excellence, great competence, massive devotion and unparalleled loyalty in overseeing the strenuous and highly sensitive and risky business of conducting examinations of the University for many years. The official position he held within the university made his name the most famous on the university campus during his time. The name Mfodwo struck such terror in the hearts and minds of almost every student. His signature and name appeared under almost every notice dealing with examinations and other academic affairs. Failure of university examination meant that you have been disciplined by Mfodwo. Passing meant you have managed to scale Mfodwo
The N-Block, where most of the university examinations were held was aptly called the Slaughter House by students at that time and Slaughter House became synonymous with the name Mfodwo. This was highly unfair to Dr. Mfodwo because he never set any examination paper or mark any examination script. He was only in charge of the entire examination process. Indeed, there must have been many students who never knew him personally but must have heard his name or who knew him but never associated his physical body with that name Mfodwo. He was the man more heard of than seen. It should be of great honour to him if the University should name the N-Block after him.
Whatever must have been the circumstance, Dr. Mfodwo was simply the Village Headmaster to University of Ghana students and the name Mfodwo and the personality with it were revered, loved, feared, admired, hated, despised and ridiculed in equal measure by students to such an extent that Dr. Mfodwo was considered more popular than any personality on the university campus including the Vice-Chancellor. Songs were written about him and sung with relish and ecstasy by students. Students attached his name to the secondary male reproductive organ and shouted it out with such contentment and glee which could only be associated with residents of the psychiatric world. University of Ghana has lost a fine gentleman worthy of admiration and adoration.
E-mail: [email protected]
By Kwame Gyasi