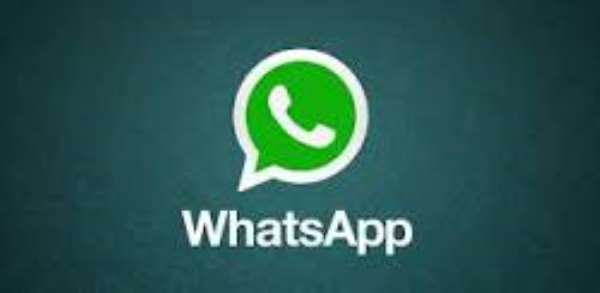 It was sometime in 2012, and I had just met a girl. She mentioned her name and asked me to get in touch with her on Whatsapp. I asked her, "what's that?" and she gave me a look that said more than words. To her, I was guy who had probabaly dropped down from some unearthly planet, and didn't know jack about the social media world.
But it was otherwise. I was aware of "Whatsapp"as a social media and/or instant messaging platform at the time, but just wasn't interested in using it. That she didn't understand, didn't bother to ask why, and we naturally drifted apart.
Fast forward to 2015 (6 years after its launch), and I'm still wary of Whatsapp, still not interested in joining it, and probably wouldn't. And still, I get the queer looks from folks who just can't imagine a person living without Whatsapp.
But I take comfort in the fact that my situation is not peculiar. Among the millions out there who are cool with using Whatsapp (for all its benefits and for the fun of it), there's a minority that's doing fine without it, and am one of them.
But why this antipathy to using this all popular instant messaging platform?
That I'm not sure of. But here are three issues I have with Whatsapp..
Privacy
As with all social media platforms, Whatsapp comes with privacy issues. It just bugs me that with only your phone number in his possession, anyone can access as much details about you as they want.
The Dirt
Despite my own disinterest in the platform, I still have friends who use Whatsapp, and I almost always feel my choice to not join further firmed whenever they receive videos and images that I find reprehensible—a nicodemously-leaked video of some lady being sexed, naked pictures of a lady who's just the victim of someone's malice, and other such stuffs.
The Addiction
If you yourself are not an addict, then you may know someone who is. And nothing bugs me more than being in conversation with a friend who instead of giving you all her attention will be Whatsapping on the go, fiddling with her phone from time to time.
The Bigger Picture
Of course, Whatsapp as a social media and instant messaging platform has many advantages despite the myriad of negatives it comes with, but its popularity among the youth (including school going kids at the junior high school and senior high school level), which keeps them from their studies and more important activities makes it more and more reprehensible to me as an educator.