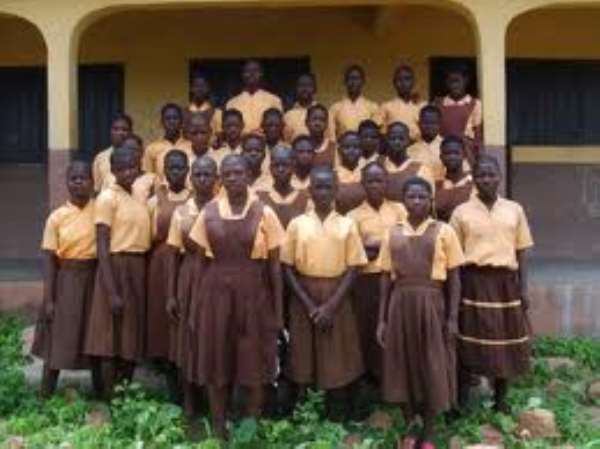 The United States Agency for International Development (USAID) has launched a $71 million learning project to improve, expand and sustain reading performance for primary school learners in the country.
The five-year project, 'Partnership for Education: Learning Activity' which will be implemented by FHI360, the Ministry of Education(MoE) and Ghana Education Service (GES) will focus on improving the ability of children to read first in the mother tongue and then English and explore ways to improve numeracy.
It is targeted to also reach approximately 2.8 million children in kindergarten one through primary three countrywide and increase the national reading goal to 80 percent from the current 20.4 per cent.
By the end of the five year activity the programme is expected to strengthen in-service training in reading instruction as well as pre-service training in reading instruction.
It will also see the strengthening of the systems of the MoE and GES and its affiliated institutions at the national and decentralized levels.
Gene Cretz, US Ambassador to Ghana giving his remarks before the launch in Accra, said although Ghana has achieved significant progress in increasing enrollment, the country continues to struggle with improvements in quality primary education.
He said the US had therefore, based on evidence on the correlation between one's ability to read and the quality of education, provided the grant for the development of reading and math in primary schools.
He stressed that the US believes that reading is the cornerstone to quality education and those young children learning to read first in their mother tongue and gradually transitioning to reading and learning in English is the most effective approach to adopt and adapt to assure quality education.
Professor Jane Naana Opoku-Agyemang, Minister for Education, in her address acknowledged the immense contribution made by the US government in helping the ministry sustain its success in the educational sector.
Prof. Opoku-Agyemang added that the text book to pupil ratio has increased from one to three children in 2013 to four text books to one child.
She noted that the joy in the educational fraternity is to see children reading in the local language and or the English which is the official language and to be able to show mastery in basic numeracy and therefore called for all stakeholders to support the new project.
By Jamila Akweley Okertchiri