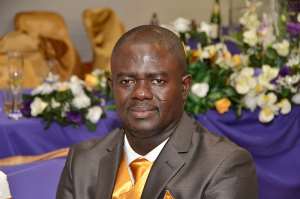 I am sure many people who come across this caption will gross over it and dismiss it as perhaps a fantasy from somebody who does not love Ghana, however, no matter how absurd this caption may seem, when examined critically, it reveals a truth, a simple truth that has eluded Ghana for a long time. Ghana is losing billions of dollars to international partners and to corrupt public officials due to a poorly written constitution that has so many provisions entrenched to protect the corrupt politician with very little or nothing to protect the ordinary tax payer.
Some may argue that, if the constitution is not the best, it could be reformed instead of calling for it to be set aside , no matter how sanguine palatable this argument may seem, I am of the opinion that this constitution which was written by self-serving people who did not consider the prime interest of Ghana but the protection of corrupt politicians and their ill-gotten wealth can never be reformed or amended to make it better and relevant to serve our developmental needs and must be set aside completely for a better one to be written to help move Ghana forward. Needless to emphasize that, with the present constitution, Ghana will never develop or if we do so at all, it's going to be at a tortoise pace.
For Ghana to see the development we all yearn for, we need a constitution that will have provisions that are pro-growth and forward looking with some basic guarantees such as the following:
A provision that parliamentary decisions are made on the basis of 66% majority and not on the present 51% majority which renders the opposition virtually useless. With the present arrangement the party with majority has supreme ability to carry anything to parliament and pass it, no matter how bad a deal it might seem. We have seen this through all governments since 1992 and in the end the country Ghana has suffered so many judgment debts
A provision that sets up a better and superior qualification for members of parliament whose memberships of the various committees of parliament must not be taken for granted, since they discuss and approve the numerous contracts and agreements laid before parliament for approval. If some parliamentarians are semi-illiterates as we see now, how can they read and understand the various instruments laid before them? If Ghana needs the best footballers to form the black stars, don't we equally need the brightest and the smartest to represent us in parliament? Parliamentary business is not a business for the rich or the feeble minded, it must be the reserve of the best brains that can move Ghana forward. How can we have MP to say on the floor of parliament "schools of under trees" and " many people doesn't know"
A provision that completely and absolutely separates the three arms of government from each other so that nobody can be an MP and a minister at the same time. This we all know will end the present ass- kissing of the president by MPs who want ministerial appointments.
A provision that all laws must originate from parliament and not from the executive as we see now. The executive must govern and parliament must be seen to live up to its core mandate by initiating and passing bills for the executive to sign into law and not the executive initiating bills for parliament to debate and pass.
A provision that prohibits the government from influencing, commenting, sponsoring or in any way or form encouraging any religious activity such as a pilgrimages.
A provision to make chieftaincy relevant by making chiefs elected by a simple majority of the people they seek to rule. This will align chiefs to their subjects and usher in accountable relationship between chiefs and subjects who elect them.
A provision that makes it mandatory for all politicians to account for their stewardship. The present indemnity of certain political figures must be completely eliminated for better accountability.
A provision that requires every citizen of the land to be able to account for the source of his/her wealth including property that is in their name when they are called to do so. This will prevent corrupt politicians acquiring assets and putting them in the names of their spouses, children and other family members to avoid detection. It is only in Ghana that a 10-year old school pupil who has never worked in his life can own a house, filling station and other valuable assets all because his father is the head of a ministry or a government appointee. If such people claim that the assets in their names are really their own, then the law must compel them to provide detailed source of their wealth and the appropriate taxes they have paid to the state.
A provision that makes all DCEs and MCEs electable by the districts and municipalities they represent. This will also bring out the best in the district to head the various district assemblies and to help eliminate the political tension that always exist between DCEs and the assemblies they are supposed to work with for effective development.
A provision that limit the size of government by setting upper limit of the number of ministers and their deputies to about 50. We are making light the phrase "Minister of state" by appointing so many ministers including ministers at the office of the presidency and etc. to value ministers, we need to have very few of them.
These are but a few of the many provisions that a new and a better constitution must incorporate to make it effective in championing development in Ghana. The present constitution, however, lacks the ability to self reform and it is virtually impossible to reform it from outside. The best thing to do now is to throw the whole document away and put in place a better constitution that is well conditioned to bring development.
I know that most of these aforementioned provisions were recommended by the constitutional reform committee but where is the political will to implement the very recommendations that we spent so much of tax payers' money to tour the whole country to compile and presented to the government?
By Benjamin Opoku Agyepong