24th Feb. 1966 Coup D' Etat, Political And Economic Disaster For Ghana And African Unity—Lucy Anin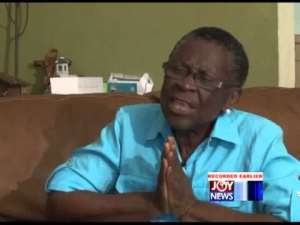 It is time Ghanaians confront our past, learn the lessons from our past even the painful ones in order to move on. Forty-nine years ago, a civilian government, the Convention People's Party government under the leadership of Osagyefo Dr. Kwame Nkrumah was overthrown in a coup d' etat on 24th Feb 1966 by neo-colonialist inspired traitors with ($13m) thirteen million US dollars.
Osagyefo Dr. Kwame Nkrumah was away in Peking (now Beijing) on his way to Hanoi on a peace mission to help end the Vietnam War. That day marked the beginning of Ghana and Africa's long journey through the wilderness. There is much evidence to prove beyond all doubts that the act was a political and economic disaster for Ghana and Africa's unity.
We have witnessed and know the political, economic and social history of our nation, with all its alternating successive Civil Rule and Military Regimes, notable of the PNDC/NDC both of which were headed by Flt. Lt J.J. Rawlings. During the PNDC/NDC regime under Flt. Lt J.J. Rawlings the Divestiture Implementation Committee (DIC) was set up and disposed of our national Assets.
The PNDC passed the Divestiture Law (PNDC law 326) with the indemnity clause and pushed it into the 1992 constitution. The vision Of Osagyefo Dr. Kwame Nkrumah's Convention People's Party was for Ghana to grow into a prosperous independent self-reliant nation capable of running our own affairs.
Ghana was then the shining star and an inspiration for the people of the Third world. Ghana had embarked on a massive path of industrialization and farming, the State farms and the Workers Brigade that provided jobs and human security for all.
Our fee free and compulsory education was the envy for other countries.
Under Osagyefo's government, patriotism and discipline was not a choice but a way of life when the people responded positively 'Work and Happiness'
Osagyefo Dr. Kwame Nkrumah's leadership inspired discipline and patriotism in Ghana. He also projected the image of Ghanaians and indeed Africans positively to the rest of the world. The once proud people of Ghana do not seem to know where we are going- as Osagyefo said in a speech: "we have won political battle, and have now plunged ourselves into the fight for economic and social reconstruction of our country'. And I wish to make it quite clear that this fight is so not only because the enemy is intangible, invisible and impersonal, but also and mainly because we must fight on several fronts. Imperialism and colonialism die hard, and what they fail to achieve in one form they try in another. We must therefore, be on our constant and vigilant guard against any form of subtle domination by whosoever and from wheresoever'.
Long Live Ghana
Long Live CPP
Forward Ever, Backwards Never
0207288633