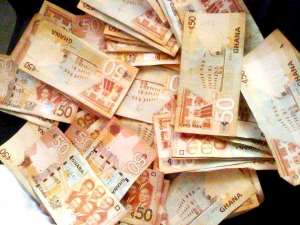 Parliament has approved an amount of GH¢400,000 as budgetary allocation for the controversial Savannah Accelerated Development Authority (SADA).
The amount is meant for the services to be delivered by SADA in 2015.
Earlier, some residents in the Northern part of Ghana expressed anger over the exclusion of SADA in the 2015 budget while threatening to stage a demonstration exercises in Accra and in the three regions of the North in protest against government's seeming neglect.
According to them, "it is just unfortunate government did not capture it in the 2015 budget and has neglected this whole SADA."
Speaking on Eyewitness News on Tuesday Adongo Bismark, Executive Director of Northern Patriots in Research and Advocacy said though the budgetary allocation is a welcome news, he said it is below their expectation.
He said this is "because we all know that government had a social contract with the people in the Savannah Ecological Zone to provide capital of GH¢200 million for SADA and to make GH¢100 million annually to SADA for 20 years…Over the years the budgetary allocation and other resources that has been mobilized for SADA does not even reach a quarter."
According to a report by Parliament's Finance Committee, the 2014 budget appropriated the sum of G¢H21,490,233 for SADA but as at September 2014, nothing has been released to the Authority.
Mr Adongo however bemoaned the development while accusing managers of the SADA's resources of depriving them of vital information needed to take the government on.
"They don't share this information publicly for those of us who are beneficiaries to engage government in order for government to do what it has promised to do," he added.
Meanwhile, the impending demonstration exercise by some SADA beneficiary communities may be terminated following the budgetary allocation.
According to Adongo although they are on their way to Accra to stage the demonstration, he said "we will start communicating among ourselves to decide what we will do next."
SADA has been widely criticized following some financial malfeasance that characterized the programme.