"THE BLACK MAN IS CAPABLE OF MANAGING HIS OWN AFFAIRS" ---Osagyefo Dr. Kwame Nkrumah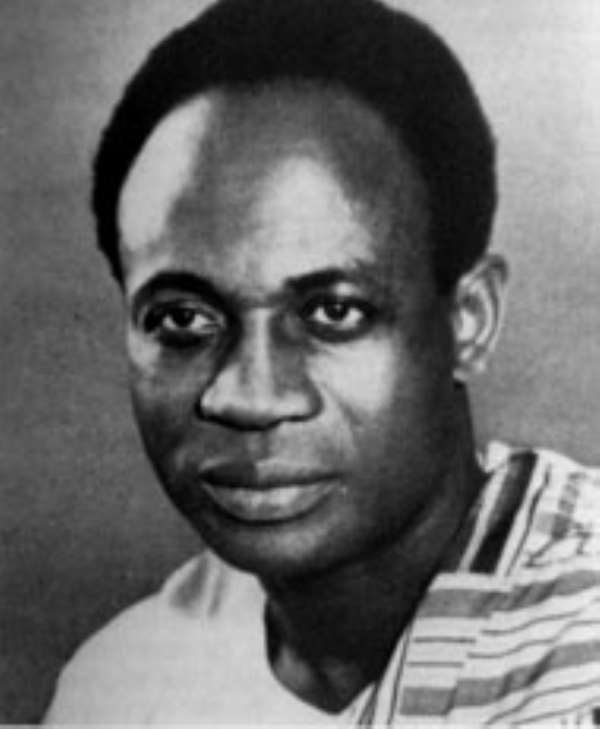 Introduction:
Those are the clear words of the greatest African leader ever as part of his Independence Declaration on the eve of 6th March, 1957 at the Old Polo Grounds. These words have now become a Pan-African saying as most Africans have realised the sacrosanct inputs of African masses in their own cherished continent's progress. In my article entitled "Ghana's Real Development Partners," I stated explicitly that the REAL development partners of Ghana (and Africa in this case) are not the IMF, World Bank, USAID etc, but rather the SOVEREIGN GHANAIAN (and AFRICAN in this case) MASSES and ALL PAN-AFRICAN ENTITIES. This explicit statement stems from the title of this article which is attributed to Osagyefo Dr. Kwame Nkrumah. Kwame Nkrumah did not mince words and proclaimed to Ghanaians, Africa, our colonial masters or imperialists and the world at large that the black man has the capacity to manage his own affairs.
Unfortunately, the colonisation and now neocolonisation of blessed and great Africa have SLAVED the mindsets and attitudes of many if not most Africans. This phenomenon is coupled with the lack of or inadequate Pan-African education and training, where neocolonialist ideals have proliferated in Africa! Africa is fast losing its pioneers and activists of Pan-Africanism who would persistently push for the real action of Kwame Nkrumah's proclamation. While we are losing such precious people or "diamonds" (in figurative terms), the neocolonialist system is producing many unfaithful, coward and selfish leaders (heads of state, ministers, CEOS, governors, MPs, mayors, activists) or "stones" (this is comparatively figurative). These "stones" cowarldly dance to the tunes of western capitalist powers.
This embarrassing situation compels me to ask myself this question: "Can Africa be largely transformed on its own?" I previously doubted the positive answer, yes, but after hearing the very recent revolution by the Sovereign Burkinabe masses in Burkina Faso, I confidently believe, FORESEE and PREDICT a similar revolution on a large scale on our African continent, which would yield a result of PROSPERITY.
Moreover, many Africans today doubt the capacity, credibility and credentials of African professionals and organisations. For instance, the Ghana Football Association always opts for a non-African coach for the Ghana Black Stars, though there are some few equally competent and credible Ghanaian or even African coaches. Surprisingly, all those so called and overhyped expatriate coaches have never won an African Cup for Ghana while Ghana's four African Cups won in 1963, 1965, 1978 and 1982 were all proudly won by competent and credible Ghanaian coaches. Another shocking instance is the very recent action of Ghana's Parliament House of importing expensive furniture from China which have begun to break days after official usage and are causing discomfort to some MPs. Surprisingly, there are some equally competent and credible Ghanaian furniture production firms who could have been engaged to collaborate in producing the furniture in a Ghanaian way culturally designed within the so called limited time specified.
My basic suggestions for the action of Kwame Nkrumah's proclamation:
(1)The Sovereign African masses if not African governments and institutions must always opt for THE AFRICAN(s) (human and material), when we have the opportunity to choose among EQUALLY COMPETENT and CREDIBLE ALTERNATIVES, where expatriates are part. And where there are no such alternatives but we have the power to choose without alternatives containing expatriates, we must justifiably choose THE AFRICAN(s) who or which is or are equally competent and credible as compared to similar expatriates.
(2)We must all contribute to the quality development of all the average or mediocre capacities of THE AFRICAN(s) in order to stand or survive global competition.
(3)We must all fully encourage and promote THE AFRICAN(s) at work who or which is or are equally competent and credible in diverse ways.
Author: A. K. Buah a.k.a Skuula,
E-mail: [email protected],
Blog Link: "akbuah.blogspot.com",
Date: 08-11-14.