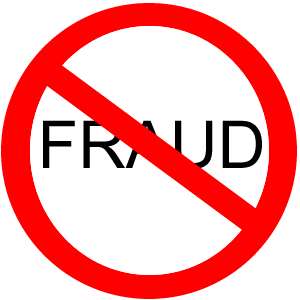 The High Court of Fako Division holden in Buea has taken a cautionary measure to block funds lodged in eight accounts at BICEC (Cameroon international bank of credit and savings) Douala and Buea, on allegations of MEDICAID (American medical insurance for the aged and needy) fraud.
Florence Bikundi alias Florence Igwacho, alleged source of the blocked funds has been arrested in the United States for defrauding MEDICAID of 78 million US dollars (FCFA 40 billion) from 2007.
Learned Counsels Sama Asanga Francis and Sichui John Kameni prayed the court to compel BICEC to immediately reopen the accounts of Igwacho Millain, Igwacho Margaret, Bikundi Michael Davies/Florence, Bikundi Dana Lynn, Bikundi Olinok Rita, Bikundi Ayong Mcroy and SOREMAC.
In court, counsel for applicants argued that banks were incompetent to block clients' accounts without a court order, and on mere suspicions of their links to Bikundi Florence under investigation in the United States of America.
Barristers Philip Forsang Ndikum and Blaise Berinyuy, representing BICEC, submitted that the accounts were blocked because their owners were being investigated for fraud and money laundering of the colossal amount of FCFA 40 billion. Counsels for BICEC added that Florence Bikundi, the source of the funds was already in detention in the United States of America.
During court proceedings, BICEC counsels Philip Forsang Ndikum and Blaise Berinyuy further submitted that the State Counsel of the High Court of Wouri and ANIF (national agency for financial investigation) had ordered suspension of all banking operations of the applicants according to CEMAC (Central African economic and monetary commission) rules to prevent and fight money laundering and the sponsoring of terrorism in Central Africa.
The colossal funds deposited in the accounts at BICEC Douala and Buea, belonging to eight people linked to Florence Bikundi alias Florence Igwacho, convinced the courts to take caution and not order a reopening of the accounts.
Reports from the USA say, before her arrest, Florence Bikundi owned three home care agencies in the United States despite her exclusion from participating in all federal healthcare programs. She was excluded because her nursing license had been revoked in Virginia, South Carolina and the District of Columbia.
The change of names from Florence Igwacho to Florence Bikundi was done deliberately to conceal her past record as she engaged in a new fraud spree believing she would never be detected.
U.S Department of Justice announced that Bikundi is charged on multiple counts of money laundering for business practices that concealed the nature, source and location of her illegal proceeds.
Barrister Philip Forsang Ndikum's compelling submissions in court successfully convinced the incorruptible Justice Charles Namme Menyoli to dismiss the application from Barrister Sama Asanga Francis to reopen the accounts of the confederates in Florence Bikundi's alleged criminal activities in the United States of America.
Justice Charles Namme Menyoli's ruling is unique as, in the past, Cameroon courts have been known to be soft on financial crimes, preferring to share in the ill-gotten wealth from fraud instead of punishing fraudsters as a deterrent to crime. Perhaps, this complicit silence of some Cameroon courts has emboldened scammers and 419ners to operate with impunity.
Barrister Philip Forsang Ndikum hopes this landmark ruling would send the right signal to fraudsters that there would be no hiding place in Cameroon for ill-gotten wealth.
He also hopes the U.S department of Justice would collaborate in the apprehension of capital flight from Cameroon and the repatriation of such funds for the much needed economic emergence of the country in 2035.
Federal agents in the U.S.A have already seized Bikundi's 927,000 dollars (FCFA 463,500,000) home in Bowie, Maryland. Agents also towed away her fleet of cars including a Cadillac, Mercedes Benz, Porsche, Land Rover, Range Rover and BMW.
Barrister Philip Ndikum looks forward to a day when Cameroonians who have defrauded the country will be apprehended and their ill-gotten wealth seized and restored to the taxpayers.


Fon Christopher Achobang
Social Commentator, Human rights activist
Mbengwi County
The Cameroons
Tel, (237) 99365954
(237) 33160489