Expanding The Artistic Frontiers, Into Africa And Beyond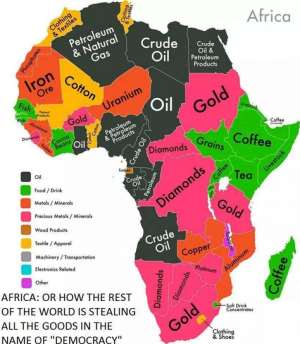 Mziiki delivers a large and diverse array of African music to its audience, making it the leading African music streaming app on the continent. Mziiki offers artists an ideal space in which to successfully distribute, market and monetise their music throughout sub-Saharan Africa and beyond.
"Artists can use Mziiki to reach new audiences, capture their attention and reap financial rewards," Arun Nagar, CEO of Spice VAS Africa, the developers of Mziiki. "We already have over 800 exclusive licenses from both African and international artists and thousands of active subscribers. It is the space where African artists go to launch their careers alongside names like Diamond Platnumz, Rose Muhando, Jazzman Olofin and Ukoo Flani."
Mziiki offers a rich opportunity for the African artist to showcase their music. Available across the three leading smartphone platforms – Android, iOS and BlackBerry – it is accessible to all and can be used by anyone with a device and an internet connection. For those who live in remote areas in Africa, Mziiki hands them the keys to a wealth of sound as it is free, easy to use and packed with a superb local and international talent.
By its nature Mziiki encourages subscribers to try out different genres and artists as the built-in technology matches the pitch, tone, tempo and notes of a user's choices to offer them alternative options. This is a superb tool for any emerging artist as the app showcases talent that matches a user's taste, not just the well-known artists.
Mziiki can launch talent across the African continent, but also allow for an artist to connect with their local fan base and build their reputation. Music can be shared on Facebook, Twitter, Email, SMS and copy to share the URL, added to playlists and users can Dedicate their favourite tracks to their friends. Artists can use these tools to engage with users by sharing new releases or dedicating tracks to power users or super fans.
"This is the largest free streaming platform that focuses on both African and international artists," says Nagar. "The talented musicians using Mziiki can use the app to connect directly with their fans and it is one of the features of Mziiki that is greatly valued by the artists that we already have on board."
Please note: Use of the Mziiki application or mobile (mobi) site will result in the consumption of data on your mobile phone which is for your own expense and the cost may vary according to the package, contract or network that you are on.
About Mziiki
Mziiki is a music streaming application and mobile site that offers the most diverse and largest collection of African music, with an array of talent that spans the continent and the globe. The app was first launched in 2014 and has hundreds of exclusively licensed African artists with a rapidly expanding subscriber base that is set to challenge big names globally.
Mziiki delivers on digital music demands in the modern age and inspires its users to connect, share and enjoy a rich and remarkable repertoire of talented artists. Users can access the app on the most popular mobile platforms – iOS, Android and BlackBerry – and also stream from the mobile site. The app has capability to allow full track downloads and set ringback tones. It is easy to use, allows for social sharing and Dedications and the service is completely free (although data charges do apply). A web and tablet version for Mziiki is currently under development and expected to released during October 2014
Mziiki is more than music, it's a passion. Listen. Love. Share. #listenloveshare
Media contact
Arun Nagar | CEO & Managing Director
Spice VAS Africa Pte Ltd.
Tel: +27 11 035 0900
Email: arun dot nagar at spiceafrica dot com