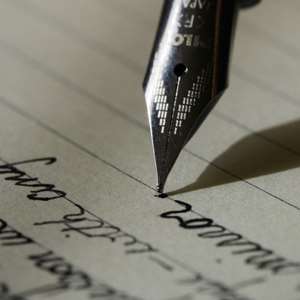 For everything the Lord God Almighty created, there is a purpose. In the Book of Beginnings, Genesis, the Great Alone explained why He created the sky: "…to divide the waters (above) from the waters (below)' (Genesis 1: 6). He created the sun, moon, and stars for a purpose: "…to divide the day from the night, and be for signs, and seasons, and days and years." (Genesis 1: 14). Ditto when the Lord God created the amphibian and arboreal creatures and the animals, they were created for three purposes namely: "…to be fruitful and multiply and fill the waters in the seas," (Genesis 1: 21); for arboreal creatures "…to fly above the earth across the face of the firmament of the heavens and to multiply on the earth" (Genesis 1: 20-22); and for livestock in the forest; "…made according to its kind" alongside human beings-you and I. Even the ecosystem was created to support humans and animals. The herbs and trees with seeds were food for human beings (Genesis 1: 29) while the green vegetables were food for animals and birds (Genesis 1: 30). As for the human race, the Lord God Almighty invested us with three responsibilities: power, authority and dominion (Genesis 1: 26 & 28). We have defined those three concepts in in the past in this column and in my co-authored books, thus worth no repeating. Although Adam and Eve derailed this Godly arrangement albeit temporarily through their disobedience, our Lord Jesus Christ restored this orderly creation in principle through His Crucifixion, Death and Resurrection. That was why He said in Luke 19: 10: "For the Son of Man came to seek and to save the lost." There were three basic things the human race lost through the disobedience of Adam and Eve in the Garden of Eden: the human race lost itself; we lost perfect and meaningful relationship with the Godhead and finally, we lost the power, authority and dominion given to us that Satan and his demons stole albeit de- facto –that is in practice, but illegal but non de-jure-that is rights and powers obtained illegally. Our Lord Jesus Christ restored these three things simultaneously; the lost human race, restoration of meaningful relationship with our Heavenly Father and the power, authority and dominion we were given on Creation Day. But there is a "but" the power, authority and dominion were restored in de-jure only but the de-facto will only appear to those who knew such operation had taken place. In the Kingdom of Jesus Christ down the Street of Time, we shall know this fully and exercise the power, authority and dominion in de-facto setting when Satan and his demons, including his human agents are finally removed and confined to the Lake of Fire permanently. That was why our Lord Jesus Christ disclosed in John 18: 36: "Jesus said, "My kingdom is not of this world. If it were, my servants would fight to prevent my arrest by the Jewish leaders. But now my kingdom is from another place." So whose kingdom is in place now? The kingdom of Satan of course, albeit temporarily until the lease that the Lord God Almighty gave to Adam and Eve which Satan and his demons stole runs out. Our Lord Jesus Christ told us His worshippers' things to look out for heralding the end of the temporary lease of the earth that Satan and his demons currently hold. But meanwhile, what are we supposed to do with the power, authority and dominion Jesus Christ had won for us on Calvary during this temporary lease of Satan on earth? That answer was provided by Jesus Christ through the Holy Spirit and how every Christian functions in the Kingdom of Jesus He referred to above will be determined by what He has given you to do toward that kingdom right here and right now on earth. The Kingdom of Jesus doesn't require political campaigns, elections, coup plotting or any human exertions but your contribution to its advancement right here on earth. How much you put in here is how much you will get on the other side, period! That was the meaning of the Parable of the Talents in Matthew 25: 14-30: "For it will be like a man going on a journey, who called his servants and entrusted to them his property. To one he gave five talents, to another two, to another one, to each according to his ability. Then he went away. He who had received the five talents went at once and traded with them, and he made five talents more. So also he who had the two talents made two talents more. But he who had received the one talent went and dug in the ground and hid his master's money. Now after a long time the master of those servants came and settled accounts with them. And he who had received the five talents came forward, bringing five talents more, saying, 'Master, you delivered to me five talents; here I have made five talents more.' His master said to him, 'Well done, good and faithful servant. You have been faithful over a little; I will set you over much. Enter into the joy of your master.' And he also who had the two talents came forward, saying, 'Master, you delivered to me two talents; here I have made two talents more.' His master said to him, 'Well done, good and faithful servant. You have been faithful over a little; I will set you over much. Enter into the joy of your master.' He also who had received the one talent came forward, saying, 'Master, I knew you to be a hard man, reaping where you did not sow, and gathering where you scattered no seed, so I was afraid, and I went and hid your talent in the ground. Here you have what is yours.' But his master answered him, 'You wicked and slothful servant! You knew that I reap where I have not sown and gather where I scattered no seed? Then you ought to have invested my money with the bankers, and at my coming I should have received what was my own with interest. So take the talent from him and give it to him who has the ten talents. For to everyone who has will more be given, and he will have an abundance. But from the one who has not, even what he has will be taken away. And cast the worthless servant into the outer darkness. In that place there will be weeping and gnashing of teeth."
WHAT IS MY TALENT, WHAT IS MY PURPOSE AND WHY AM I HERE?
If the Sovereign Lord God Almighty had a purpose for creating animals, birds, the moon, sun, stars, even leaves and trees as pointed above, then you who are reading this has a purpose for being created. Your duty is to find and discover your purpose. You can't discover your purpose until you ask the One Who created you why He put you on this planet earth? If you are an unbeliever and swear you will have nothing to do with Jesus Christ as Lord and Savior, you're already a loser. Your disobedience will preclude you from discovering why He created you. But as soon as you acknowledged Him as your Lord and Savior and meant it, He will lead you to discover your talent(s), your purpose and why you are here. Hear me loud and listen clearly: the talent that the Creator has given to you from heaven is not to be a lawyer, a medical practitioner, a scientist, an accountant, political scientist, architect, journalist, president, senator, etc and the rest professions of the world. If you've given your life to the Lord Jesus and has taken Him as your Savior and Redeemer which He is and you're a born-again Christian, if you cannot explain in a simple sentence your talent(s), purpose and your mission on earth, then something is wrong. Here are three scriptural guidelines the Holy Spirit has established for every human being on earth to discover his/her purpose here on earth. In 1 Corinthians 12: 1-6, we read: "Now about the gifts of the Spirit, brothers and sisters, I do not want you to be uninformed. You know that when you were pagans, somehow or other you were influenced and led astray to mute idols. Therefore I want you to know that no one who is speaking by the Spirit of God says, "Jesus be cursed," and no one can say, "Jesus is Lord," except by the Holy Spirit. There are different kinds of gifts, but the same Spirit distributes them. There are different kinds of service, but the same Lord. There are different kinds of working, but in all of them and in everyone it is the same God at work." From the above, you're either endowed with spiritual gifts, spiritual service or spiritual works. The Holy Spirit has nine spiritual gifts as follows: wisdom, knowledge, faith, healing, miracle working, prophecy, spiritual discernment, tongue speaking and interpretation of tongues. "Now to each one the manifestation of the Spirit is given for the common good. To one there is given through the Spirit a message of wisdom, to another a message of knowledge by means of the same Spirit, to another faith by the same Spirit, to another gifts of healing by that one Spirit, to another miraculous powers, to another prophecy, to another distinguishing between spirits, to another speaking in different kinds of tongues, and to still another the interpretation of tongues." (1 Corinthians 12: 7-11). The second tiers are spiritual service and there are five of them namely: apostles, prophets, evangelists, pastors and teachers. "Now you are the body of Christ, and each one of you is a part of it. And God has placed in the church first of all apostles, second prophets, third teachers…" (1 Corinthians 12: 20); "So Christ himself gave the apostles, the prophets, the evangelists, the pastors and teachers, to equip his people for works of service, so that the body of Christ may be built up until we all reach unity in the faith and in the knowledge of the Son of God and become mature, attaining to the whole measure of the fullness of Christ." (Ephesians 4: 11-13). The third and final tiers are spiritual works and there are 25 of them namely: encouragement, helps, janitorial works, ushers, deacons, deaconess, elders, choristers, administration, general overseer, bishop, older men and their duties, older women and their duties, young men and their duties, younger women and their duties, slaves and masters, widows, widowers, children ministry, strangers and aliens, disabled ministry, orphans, the aged, and the fatherless. "The reason I left you in Crete was that you might put in order what was left unfinished and appoint elders in every town, as I directed you. An elder must be blameless, faithful to his wife, a man whose children believe and are not open to the charge of being wild and disobedient. Since an overseer manages God's household, he must be blameless—not overbearing, not quick-tempered, not given to drunkenness, not violent, not pursuing dishonest gain. Rather, he must be hospitable, one who loves what is good, who is self-controlled, upright, holy and disciplined. He must hold firmly to the trustworthy message as it has been taught, so that he can encourage others by sound doctrine and refute those who oppose it. (Titus 1: 5-9). "Here is a trustworthy saying: Whoever aspires to be an overseer desires a noble task. Now the overseer is to be above reproach, faithful to his wife, temperate, self-controlled, respectable, hospitable, able to teach, not given to drunkenness, not violent but gentle, not quarrelsome, not a lover of money. He must manage his own family well and see that his children obey him, and he must do so in a manner worthy of full respect. (If anyone does not know how to manage his own family, how can he take care of God's church?). He must not be a recent convert, or he may become conceited and fall under the same judgment as the devil. He must also have a good reputation with outsiders, so that he will not fall into disgrace and into the devil's trap. In the same way, deacons are to be worthy of respect, sincere, not indulging in much wine, and not pursuing dishonest gain. They must keep hold of the deep truths of the faith with a clear conscience. They must first be tested; and then if there is nothing against them, let them serve as deacons. In the same way, the women are to be worthy of respect, not malicious talkers but temperate and trustworthy in everything. A deacon must be faithful to his wife and must manage his children and his household well. Those who have served well gain an excellent standing and great assurance in their faith in Christ Jesus" (1 Timothy 3: 1-12). Read also the whole of Titus 2. See also 1 Corinthians 12: 28-31). These are the 40 Talents revealed in Scripture in broad terms. If you can't discover your own talents, purpose and reason why God created you from the 40 Talents listed above; at least one of them, then you need to re-examine your Christian journey again. The reason the Creator put you on this earth is to fulfill one of the 40 Listed Talents above. When you appear before the Lord Jesus Christ, the Great Judge, the King of kings and Lord of lords, you will not be asked the number of university degrees, earthly titles, political appointments, the amounts of money in your bank account(s); gold, diamond and silver; stocks and bonds; properties and wealth you acquired, the number of wives you had and number of children you sired and the rest distractions and temporary acquisitions of life. Here the Great Judge in Matthew 7: 21: "Not everyone who says to Me, 'Lord, Lord,' will enter the kingdom of heaven, but he who does the will of My Father (emphasis mine) who is in heaven will enter…" The Will of God for you is His purpose for your life; why He created and put you on this planet earth and that is your talent, purpose and why you are here, period!
HOW DO I KNOW MY TALENT, MY PURPOSE AND WHY I AM HERE?
To answer that question takes me to why I went to Texas few days ago and how the Lord God Almighty arranges situations and circumstances to validate His purpose for each and every one of His own. If He has called you-by the way, He calls and is still calling everyone but it's up to each of us to respond to His call-He will tell you His reason or purpose for calling you and instruct you on how to carry out His purpose for you in life. Everyone who gave his/her life to our Lord Jesus Christ asked in the Holy Bible: "What do you want me to do O! Lord?" And he answered them and disclosed His purpose to them. Apostle Paul recounted his Damascene spiritual turnaround this way in Acts 22: 10: "'What shall I do, Lord?' I asked. "'Get up,' the Lord said, 'and go into Damascus. There you will be told all that you have been assigned to do." By the way, your assignment is also your talent, ministry, purpose and mission for which God Almighty created and put you on this planet earth. Here was how the Holy Spirit gave Paul his assignment in Acts 13: 1-3: "In the church at Antioch there were prophets and teachers: Barnabas, Simeon called Niger, Lucius of Cyrene, Manaen (who had been brought up with Herod the tetrarch) and Saul. While they were worshiping the Lord and fasting, the Holy Spirit said, "Set apart for me Barnabas and Saul for the work to which I have called them." So after they had fasted and prayed, they placed their hands on them and sent them off." I often hear people tell me in person and on the phone, in email and traditional correspondence; "Dr Moshood Fayemiwo, why not become a pastor, come over and be our pastor!" My reply is that, God hasn't called me to be a pastor. He has called me to be a teacher of His Word, period! To discover your purpose and use your God-given talent is why you are here. The Creator had already put it in you ever before you're born. As He told Jeremiah; "Before I formed you in the womb I knew you, before you were born I set you apart; I appointed you as a prophet to the nations" (Jeremiah 1: 5). Your duty as a redeemed child of the Jehovah Lord God Almighty is to discover it or as Apostle Paul enjoined Timothy: "For this reason I remind you to fan into flame the gift of God, which is in you through the laying on of my hands" (2 Timothy 1: 6). When you discovered God's purpose for your life, your life is settled and peaceful. Your passion and what you love most is your calling. When you discovered the reason why you are here on earth, your life has direction and purpose. No matter how humanly successful you're, or may be; your earthly titles, wealth, prosperity and all those ephemerals of life with no scintilla of eternal value, you will continuously experience a gaping void in your inner being when you haven't discovered God's purpose for your life. There is a void, a missing-link that constantly gnaws at your life which can never be substituted with anything; sex, money, power, wine, recreation, fame, popularity, education, accolades, you name it outside the purpose for which the Creator put you on this planet earth. There is no one like you on this earth, because you're wonderfully and fearfully made by the Lord God Almighty (Psalm 139: 14). He sent you here to solve a problem, display His love to others, extend His kingdom here on earth and became a part of His co-creating world. What you need to achieve this is already deposited in you. When and where you're using your God-given talents and exercising either His gifts, providing His service or working for Him out of the 40 assignments listed above is where you will be celebrated. Because the worker deserves his wages (1 Timothy 5: 18), your earthly needs- food, clothing and shelter-are available at your place of assignment. Finally, the Almighty God will cause fellow Christian pilgrims He has prepared with you for His heavenly Kingdom to recognize His gifts for you and cause them to contact you, Hallelujah! That was the genesis of my wife and I visit to the Lone Star State of Texas. The Lord God Almighty prepared one of His own who I would simply refer to our Lydia who wanted to hear the Word of Life, because the Holy Spirit ministered to her and directed her to send for me and hear me.
We read in the Book of Life of the mighty works that Apostle Paul did in the vineyard of the Savior and his numerous exploits for the kingdom. But do you know the Lord God sent numerous fellow workers on the path of Paul before he could accomplish much for the Way of life? He- Paul -acknowledges the works of these fellow-workers: Sosthenes his private secretary in Corinth (Acts 18: 8); Luke, the medical practitioner who accompanied him to his trial (2 Timothy 4: 11); Priscilla and Aquila (Romans 16: 3-40); Lydia the wealthy cloth merchant dealer in the city of Thyatira Macedonia in Philippi who supported the missionary activities of Apostle Paul. "One of those listening was a woman from the city of Thyatira named Lydia, a dealer in purple cloth. She was a worshiper of God. The Lord opened her heart to respond to Paul's message. And when she and her household had been baptized, she urged us, saying, "If you have judged me to be faithful to the Lord, come into my house and stay." And she prevailed upon us" (Acts 16: 14). When you are carrying out the assignment of God for you and you're fulfilling His purpose for your life, He will cause your own Lydia to appear. He did it in the ministries of the early apostles and He does the same today. Big Texas is a big state and everything in the Lone Star State is big; trucks, automobiles, houses, highways, just name it. Our hostess made sure my wife and I had a good time throughout the 10-day we were her guests. We searched scriptures and listened to the Words of Life every night and prayed. We had fun in San Antonio and visited many historical landmarks many I will be sharing with readers of this column from time to time. There are three things I like about Texas which I didn't know before until I visited: the Christian values, the death penalty and the weather. As we deal with our own demons here in the United States in the face of fast eroding values, Texas and mostly Republican controlled states are pushing back seriously against these bad phenomena. Here in my state of Illinois, the craze of the Democrats to separate church and state is doing serious damage to our Judeo-Christian values. The American Civil Liberties Union (ACLU) and their liberals are destroying the moral fabrics of the American society. In Illinois and most Democratic-controlled states, you can't establish any business with the sacred name of Jesus Christ or Christianity, because of this stupid idea of separating church and state. Texas State still prides itself as God's Own Lone Star State. I am a staunch advocate of capital punishment for capital offence proven and found to be watertight without doubt. You take the life of a fellow human being, you forfeit yours, period! It's because capital punishment is off the table in Illinois State and other states controlled by Democrats that all these gangland activities and shootings, especially among African-American kids are widespread. There is no justice for sending someone who killed another human being to 50 or 100 years jail term when he/she should have been executed too. What's the justice in keeping someone in jail, feed and clothe him/her and use tax payer's money to take care of such a murderer when he/she too should forfeit his/her life for depriving another human being of his/her life? Those gangsters who are killing innocent citizens, murdering infants as young as 8 and 10 years old in my Chicago here would think twice if they knew there is capital punishment in the law book. I think these rascals, thugs and losers steer clear of states like Texas and other Republican states because they know they will end up in the electric chair if they murder and kill in those states. Finally, I love the weather. Does it mean I'm sold to Texas now? Not yet, but I can see the Lone Star State in my future. The Holy Spirit is the Driver of my life and I am the passenger; wherever He directs and drives I will follow, and my wife too. Let's see what He says about Texas and His Will for us.
FROM MY MAIL BOX THIS WEEK
Dear Dr Fayemiwo. I read your article titled: "A Very Strange Story" which appeared in your weekly column article few weeks ago concerning the letter you reproduced from your friend. I have a question for you after reading the letter in your article. Why him? Do you think he has been dedicated to Satan, because this type of thing could have happened generations ago? I know of a friend from the Island nation of Haiti in the Western Hemisphere here being haunted by evil spirits. She sees these evil spirits everywhere she goes. She has been dedicated as a child and she said her father was a witch doctor in the island. When she was three years old, she became extremely sick and witch doctors in Haiti prepared to sacrifice her and eat her alive, but her mother took her to The Bahamas. The moment she arrived in the Island nation of The Bahamas, the sickness let her and she became well. She is now a born-again Christian serving the Lord and Savior Jesus Christ. But she still complains of constant battles with these evil spirits. Thanks----Ms. Melinda Johnson, Miami, FL, USA.
Dear Sister Johnson, the matter here from the writer of the strange story was about a group of Satanists using the darkened world of demonism to oppress and make life difficult for him. There is currently an intense spiritual warfare raging for the souls of human beings between the forces of Good-God- and Bad-Satan. This warfare is taking place right before eyes; at home, in the street, family, at the work place, in the town, at the boardroom, community, village, city, and nation and all over the world. Except those that are spiritually-blind, this cosmic war for the souls of human beings are being fought in order for each human being to decide where he/she will spend eternity: Heaven or Hell! Those who are fighting on the side of Satan and his demons were those making life miserable for the write of the strange story. Thanks.
------------------------------------------------------------.
Dear Dr Moshood Fayemiwo I will surely forward your recent article to friends and family. The article enlightens us as to the devices of the kingdom of darkness. If it hadn't been for the church I'm attending, it wouldn't have been easy for me to comprehend all the revelations you made. The devil is at work in our world and we should use the full armor of God to defeat Satan and his agents if we want to succeed. I pray for my brother in the Lord that since he has used your medium to seek solution to his problem that the Holy Spirit will set him free from his cage in Jesus name, Amen.
I thank God for your life and for exposing how the devil operates in the world. I pray that God will open our spiritual eyes so that we can see the unknown in the spirit realm and also empower us to defeat the devil. Your article is so true and it is all biblical, I pray that all those going through afflictions will seek help and be set free in Jesus name, Amen. Finally, I pray that the anointing of God will never cease in your life and thank you for being a vessel in God's vineyard. Amen---Margaret Bidwell, Maryland, USA.
Thanks for your letter and remain blessed in Jesus Mighty name, Amen.
----------------------------------------------------------------.
*Dr. Fayemiwo, who was recently in Texas for the Lord's work, is quondam professor of Biblical Exegesis at Kingdom Bible College and Seminary, Tucson, AZ and CEO, Alternative Lifestyle Communication, DBA Chicago. He is the co-author of the latest book: "Coming to America," and also member, board of directors/ director of administration, The Millennium Stem Academy Charter School of Chicago, Illinois. Visit his company's website at www.allternativecommunication.net. Please all private email for urgent attention should be sent to this email address: [email protected]