Media Bashing Worries SADA Boss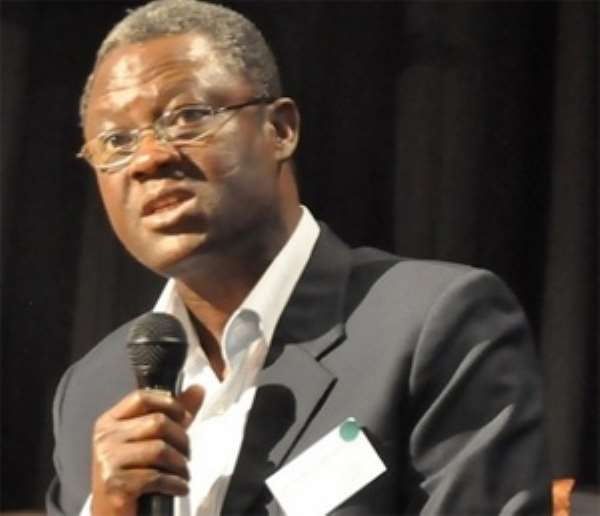 Charles Abugri
Charles Abugri
The Acting Chief Executive Officer (CEO) of the Savannah Accelerated Development Authority (SADA), Charles Abugri has expressed dissatisfaction with the negative media campaign against the authority.
This, according to him, had affected the image of SADA and called ceasefire. The CEO attributed the development to the lack of adequate information on the activities of the authority.
Speaking at the 3rd Northern Ghana Investment Conference in Tamale, Mr. Abugri reiterated that the backlash had hampered the implementation of some projects within its operational area.
He observed that SADA's quest 'to walk before it could crawl' paved the way for the numerous lapses, which subsequently gained prominence in the mass media.
The SADA boss however indicated that the programme, which covers 65 districts within the SADA zone, would accelerate development in the area.
He admitted that his outfit was facing numerous challenges but said SADA would create several opportunities to transform districts in the region.
Mr. Abugri noted that the success or failure of SADA would affect the entire country contrary to the perception that citizens in the northern ecological zone would benefit significantly.
Mutawakil Riyad, the Chief Executive Officer (CEO) of Ridmut Consult, organizers of the three-day event, observed that the north has abundant natural resources.
He urged the business community to focus on investing in the region, which has over the years recorded less than 0.1 percent of foreign investment according to the Ghana Investment Promotion Authority (GIPA).
He partly blamed the developmental challenges that had increased poverty levels in the region to the lack of attention on wealth creation policies in the North.
He noted that the North has vast arable lands meant for commercial agricultural purposes and other viable projects, as well as ready market for produce.
This year's event was organized in collaboration with the Savannah Accelerated Development Authority (SADA), Ministry of Trade and Industry, Ghana Investment Promotion Authority (GIPC), the Northern Regional Coordinating Council and the Northern Development Forum (NDF) and other industry players to promote businesses and investment in the North.
FROM Stephen Zoure, Tamale