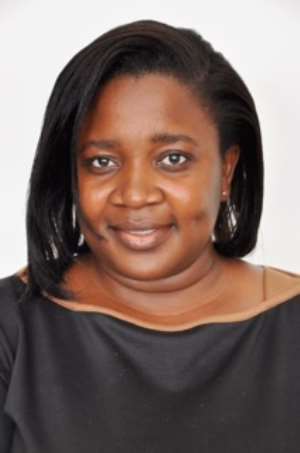 Ms. Rosalin Abigail Kyere-Nartey the Curator of the Kumasi Hub of the Global Shapers of the World Economic Forum will be representing the Kumasi Hub at the Annual Curators Meeting scheduled from August 21st-25th 2014 in Geneva, Switzerland.
The Kumasi Hub's members are young people with hopes, ideas, and will to make a difference in their communities. Each and every one of them have already demonstrated exceptional skills, vision and remarkable talents in their fields.
This year's Annual Curator's Meeting will bring together 350 curators. The program will provide an opportunity for the next generation of curators to exchange best practices on relevant issues, from selecting Shapers to Hub governance; share insights with World Economic Forum colleagues on regional issues and pressing world challenges; and create impact in the host city of Geneva by serving the local community.
I am excited to be part of the Global Shapers Community, my primary goal as a Curator is to help bring together young entrepreneurs from the Garden City of West Africa to foster collaboration, innovation and creativity whiles contributing their widow's mite to the development of the city and its people.
The Annual Curators Meeting will provide me with the platform to build a global network of individuals across the world and find more innovative and effective means to empower young people whiles shaping myself into a global leader of tomorrow with a vision for empowering young people in the world.
The Global Shapers is an initiative of the World Economic Forum, set up in 2011 by Klaus Martin Schwab, the Swiss founder of the World Economic Forum, the Global Shapers Community is a worldwide network of Hubs developed and led by promising young leaders who wants to build on their achievements and entrepreneurial drive to make positive contribution to their communities. Nominated under the age of 30, Shapers formed a multi stake holder community and come from a variety of background including business, government, civil society, journalism, social entrepreneurism, arts and culture. The community has 349 hubs worldwide and the Kumasi Hub is one of the newly established hubs with membership of only 6 that was started in the last quarter of 2013.Kumasi is the regional capital of the Ashanti region, which occupies 24,389 square km, approximately 10 percent of Ghana's total land area. Kumasi is a fast-growing city of some 2 million and the capital of a rapidly growing region of nearly 5 million. It is also an important commercial Centre, both within Ghana and for the surrounding countries.
The city has proved attractive to a number of large foreign investors. Agro-processing giant Archer Daniels Midland (ADM) has been operating a cocoa processing facility in Kumasi since July 2009. Other major players with active presence include Coca Cola and Guinness which both have bottling plants in the City. Other international companies with offices in Kumasi include Maersk, Barclays Bank, Standard Chartered Bank and Unilever, which has been operating in Ghana for over 70 years. Kumasi has a strong local private sector that includes light manufacturing, and because of its location in a forest zone, a strong tradition of woodworking and furniture manufacturing. The fertile agricultural lands around Kumasi produce vegetables, fruits, oil palm and cocoa. In addition, the region is richly endowed with mineral resources, such as gold. The city also boasts the second largest airport in the country. Four local airlines run daily flights between Kumasi and Accra, the capital. A flight from Accra to Kumasi takes about 45 minutes.
The founding curator Bernice Dapaah is a Young Global Leader of the World Economic Forum and sits on the advisory board of the World Intellectual Property Organization-Green in Switzerland, Unlike most college graduates in Ghana, I founded my own bespoke Hospitality and Tourism consultancy firm ROSAK Consultimmediately after graduation from college, Winifred Selby is a 2014 Set Africa Fellow and a finalist of Cartier Women's Award.
When we started we decided to focus on areas where we can be more impactful and decided on innovation and social entrepreneurship as a tool to reach out.The Pads For Dignity Project seeks to curb the high rates of menstruation-related absenteeism among primary and secondary school girls in Ghana thus impacting directly on the Millennium Development Goals MDG 3(gender equality) while also creating employment (MDG 1) and keeping girls in school (MDG 2).
The project seeks to provide school going girls in Ghana whose parents cannot afford to buy them sanitary pads with a comfortable, hygienic, and cost-effective means of managing their menstruation.
It was initiated based on a study conducted by Oxford University Professor Linda Scott in Ghana in 2010 indicates that when free sanitary pads is provided to secondary school girls there is a sharp drop in absenteeism and increased participation in household chores and socializing.
The Trash To Treasures Project seeks to train and employs street youth from disadvantaged communities in Kumasi to clear their streets of plastic and other material waste creating serious environmental havoc in our cities and uses the creative talents of Ghanaian artisans to have fused it with innovations, creativity and modern design sensibilities and up cycle them into high-end designer handmade products such as bags, wallets, shoes, furniture, home décor, shirts that are ethical and eco-friendly.
We strongly believe that sustainable development in our part of the world is about providing incentives to people to come up with innovative solutions to their own problems rather than achieving partial solutions through international aid.
The Trash to Treasure project is one of those innovative solutions. Every product we sell reduces land pollution, keeps people employed and serves as a very visible reminder that plastic waste can often be put to good use long after its initial purpose has expired. By creating a self-sustaining enterprise, we use business best practice as a means of improving peoples living environment, while helping them to gain a source of income and a sense of self-worth.
Upon my return from the Annual Curators meeting, Kumasi Hub and other Hubs in West Africa of Global Shapers Community is embarking on massive campaign to help prevent the spread of Ebola, watch out for "Global Shapers Against the Spread of Ebola". Ebola is deadly, but can be prevented through our collective actions. We encourage sponsorships and volunteers to come on board.
For more details check on http://www.globalshapers.org/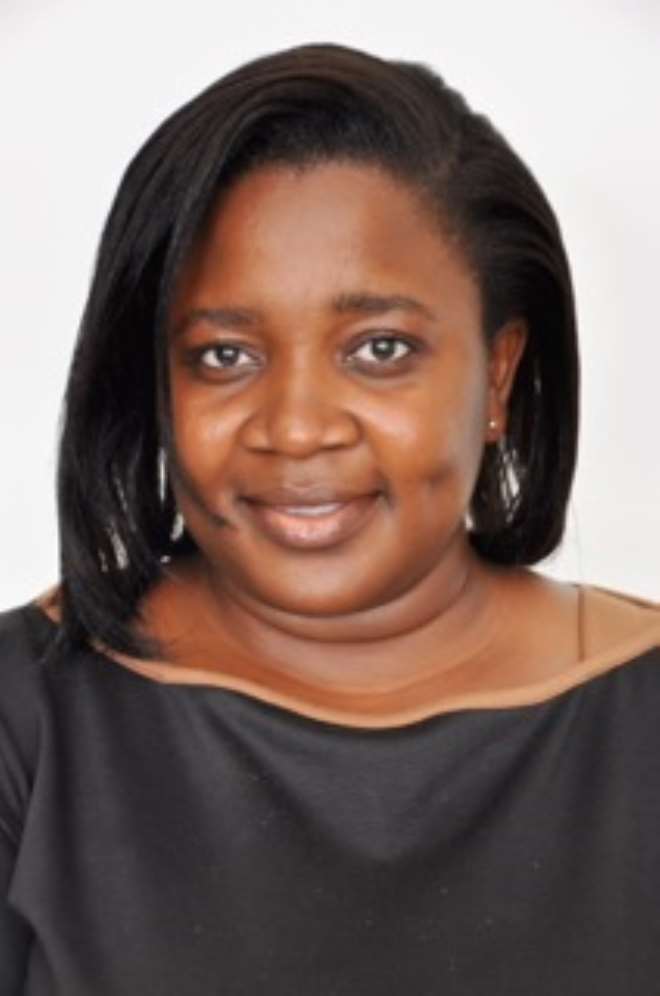 DSC 0228