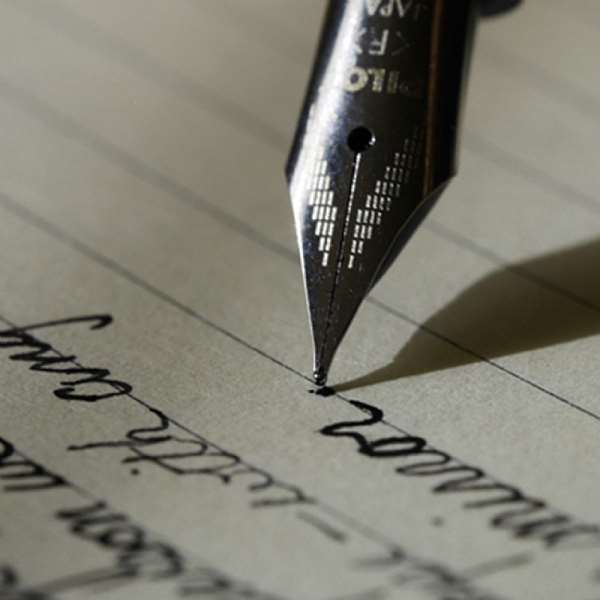 An enterprising middle –aged Ghanaian, Mr. Eric Wilberforce Kwame Ametewee ,affectionately known and called Picolo Mondo by many including those of his secondary school mates, who died on the 54th anniversary of Ghana's republic day on 1st July 2014 , was buried at the Camberwell old cemetery, here in south east London on Friday 8th August.
According to a family source, Mr. Ametewee was born on 1st September 1954 at Anloga, in the Volta Region of Ghana to the late John Kwashie Ametewee ( a retired licensing officer of the Ghana Police Services ) and Fidelia Akamonawo Agbakpe –Ametewee, both from Anloga.
He is said to have attended the Dornorgbor E,P primary and Local Authority Middle Schools and successfully passed the then common entrance examinations that gained him admissions to the then Zion College of West Africa ( ZICO) now Zion Secondary School ) on 3rd October 1967.
Eric pursued his dream career of an engineer, having gained a BSc .degree in electrical installation at the Kwame Nkrumah University of Science and Technology ( KNUST ), Ghana and later a further BSc. degree in electrical engineering at the South Bank University in London in 2009
He was known to be very talented and skilled electrical engineer, who in the late 70's joined 'the exodus' to work in Nigeria, then seen as a greener pasture in the West African sub-region
Having returned to Ghana in the 80's he worked in several places before relocating to London in 1991 where he again worked as an engineer in a number of companies and until his death was in the employment of Johnson Control.
The man Picolo Mondo is being remembered as a very respectful, loving and affable person, who commanded so much respect and love within his siblings, relatives, and friends and was so much a darling to his mother and often quoted the Biblical injunctions asking children to honour their parents.
Although a baptised catholic as a child, during his life stay in London, he gave his life to Jesus Christ at Country Street London New Testament Church of God under the leadership of the late Pastor Esme Hall ,played important role in the life of the church, where he became a deacon. He was well noted for waving his handkerchief in worship singing to an offbeat tune albeit with vigorous joy
Eric it is said of him hated to embroil himself in conflict and as a peace loving person would be the first to surrender in any conflict and allow peace to take the centre stage.
Mr. Ametewee met and married his lovely wife Povi whilst working in London as an electrical engineer , with whom they are blessed with a son and three daughters-Samuel, Mawunyo , Mawusi and Erica and played active part in raising them up.
He was known to have invested his time, resources and love into the childhood development of the children ensuring their spiritual and educational needs were always met. A loving, caring and responsible father and husband who worked extremely hard to take care of the responsibility of his family
Eric who was taken ill in late May and on Tuesday 1 July, whilst being cared for at home by his family, he passed away peacefully to be with the Lord. It is understood that he kept the belief that the Lord would heal him if that were in accordance to his will and his trust in God was what kept him in peace during the difficult times of his illness.
His family, friends , including four of his zico school mates including this author ,the entire congregation of the church where he was a serving deacon, the New Testament Church of God ( NTCG) St. Jude's and sympathisers who kept wake on Thursday 7th attended the burial service at the St. Jude's church and his interment at the old cemetery in camberwell
The burial service was officiated by the Rev. Daniel Barnett, who welcomed the congregation of mourners, with an opening prayer said by Rev. Dr.Jeri H. Jehu-Appiah, a brother in-law
The opening song, a very inspiring and reassuring hymn 'My Hope is built on nothing less, Than Jesus' blood and righteousness. I dare not trust the sweetest frame, but wholly trust in Jesus' with the chorus : '' On Christ the solid rock l stand, All other ground is sinking sand, All other ground is sinking sand'' was from the churches' hymnal.
The first scripture text read by her niece Sarie H. Jehu-Appiah was taken from John 11:1-27, whilst his only son and eldest child Samuel Ametewee, took readings from Psalm 139 : 1-18
Preaching the sermon, Rev. Daniel Barnett who read scriptures from Ecclesiastes 8:8 , John 5: 6 and John 11:17., admonished Christians to be battle ready at all times as we do not know the day, hour, time, how and when our maker will call us home. He indicated Eric had worked hard in the house of the father believing that he had placed himself in a position to meet with the Lord, as he had fought a good fight and pressed on with his faith which was unflinchingly deep and exemplary remarlkable
Several glowing and remarkable tributes were paid to Mr.Eric Wilberforce Ametewee , alias Picolo Mondo by several individuals and church members .His work colleague William Ndifuna at Johnson Control, an electrical engineering consult, where he worked until his death , recounted that Eric was a hard working professional, who contributed much in the form of skills transfer to all of his work mates new to the organisation, and generously impacted his professional knowledge, expertise and experience to all
As an engineer, he was noted as having worked with passion and integrity and that ' by his death, all the people who knew him will miss a vibrant individual with a rare friendliness and uncommon politeness'.
Other tributes included those from his church brother Eric Mangi , who acknowledged Eric's exemplary devotion and dedication to the work of God ,recounting his love and affection for the church and mankind in general.
Mrs Fedelia Agbakpe-Ametewee his mother of ninety years old, in her tribute to her son and read on her behalf by a family member, recalled Eric's last visit at home in Anloga- Ghana, precisely nine months ago when he solemnly promised to return with all the grandchildren to see her. She also recounted the son's promise of a royal burial when she is called home by her maker. These are dreams and promises that will neither materialise nor fulfilled
Eric's mother lamented ''your unexpected demise is incredible. Death why should you strike my Eric at this moment when l have almost lost all strength and become very weak? My heart is totally broken and l am completely shattered. Surely, the vacuum your absence has created is too much for me. Oh Efo Kwame, l shall only take consolation in this fact , l know you really fought the good fight in this life. And as l mourn your departure, l have no shred of doubts that your Maker will grant you a peaceful rest'
His wife Mrs Povi Djahlin- Ametewee , recounted how they met in 1991 through a mutual frend here in London got married in 1993 and have been blessed with four wonderful and lovely children
Eric she said was a quiet but caring individual who took his Christian life very seriously and was a committed Christian. He is said to have loved God intimately and valued his personal relationship with him.
The late Ametewee applied the WORD of God to every area of his life , being responsible devoted hard-working and loving husband and father, who trained up his children in the ways of the lord. He was said to be passionate about the bible and was always ready and willing to engage in matters regarding spiritual things
My husband she noted was a man of peace and sought to bring peace to many issues regarding his family and friends. He was noted for his integrity at work ,home and church. One of my husbands' qualities l loved very much about him was the love and affection he showed for his mum.
Calling him Ericuos, the wife remarked that the husband was his soul mate and with his death she feels as though a part of her has gone with him, believing and trusting however that the husband is resting in the father in heaven and that one day they she should join him
His elder sister prophetess Cynthia Jehu- Appiah in a tribute to her immediate brother, acknowledged Eric as a man of peace recounting that if there was a problem in the family, his brother was always the first to day .''please, for peace sake let us do it this or that way'' She noted that her brother loved studying and will no doubt took an additional degree in electrical engineering whilst working, graduating in 2009
According to the prophetess, Eric gave his life to Jesus when he came to London and was very involved with the church and that he was a founding member of the Maranatha Prayer Fellowship of the Army of Christ Pentecostal Church
Eric was later to join the New Testament Church of God, here he continued to serve the Lord so diligently and was ordained a deacon
In his tribute to the late father, Samuel his son noted ''a man of God, a man of profound peace, of truth, integrity and compassion-qualities which manifested through your words, actions and lifestyle and that Eric was a wonderful son, a caring brother, a faithful husband and a hard worker father of his four children''
According to his son, 'the father raised him up with a tender hand, yet he wasn't a stranger to discipline and correction and that most of all, his father shone the light, the bright light of the gospel of Christ in sincerity, humility and teaching his children how to walk in a manner acceptable and pleasing in the sight of God'
Samuel added that his father like apostle Paul, pressed on even in the face of the possibility of an eminent departure, had sought comfort and security in his home to come ,and indicated that if it were to be sooner than humanly expected than 'so be it '' quoting his dear ,loving and caring father.
In a tribute to her father, the eldest daughter Mawunyo stated '' my dad impacted my life significantly through the 16 years l 've known him and that he could not have been more amazing than he was : he was honest ,reliable , and funny at the most unexpected times
She confirmed that his dad was the one she could always depend on when she was in trouble of any kind at home and that Eric was a firm believer in education and pushed her to achieve the best. Mawunyo confessed that her memory of her dad will be as an active Christian who made her strive to be a better woman in God and regrets that the one who encouraged her most will never find out her GCSE examination results
Eric's second daughter, Mawusi in her tribute, likened her father to ' Fix it Felix', from Wreck it Ralph (film), as he could do everything with hs hands and brain. She recalled that anytime she didn't know how to spell a word , her father would always say 'sound it out', which would then lead to a long argument which most of the time never got solved ,explaining that she always assured her mother of the arguments ' helping me becoming a better lawyer'
Mawusi believed the dad taught her lot of things like engineering, DIY in fixing and figuring things, indicating she was loved and cared for by the dad who drove her everywhere and would pick her up anytime of the day.' Life, 'she added 'will be very hard without my dad', but felt consoled at the thought of her dad always telling her to 'Love God and focus on your studies' '' i will always remember my dad as a lovely and great man of God and an awesome Dad''' she added
Eric's youngest child Erica remarked that 'my dad was the best dad in the entire world and that he always encouraged me to believe in myself and my friend' .She recounted how the dad would dance to African songs and be excited about football. ' l will miss my dad especially when l finish school and he no longer picks me up. I am happy that he is in heaven with the angels and he is no longer in pain 'she added
At the graveside, among the several hymns sung were I'll fly away, When we all get to heaven, Nearer my God to thee and approximately 2.45 pm after prayers were finally said the mortal remains of an illustrious Ghanaian, a devout Christian, loving and caring son, husband, dad and a secondary school classmate was finally laid to rest and return to the 'earth'