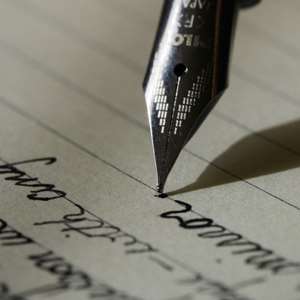 Carlos's Ghamro court case loss reminds me of the 2012 general election when Nana Addo lost and refused to accept till 9 judges determined it at the highest court of the land. When you suffer such a loss nobody can convince you to accept defeat. The first question you ask yourself is hey me Carlos paaa wey I no law like this wey I lose case? Then you answer yourself with a big NO. At this stage not even the most high can stop you more so your wife.
The man came to power with his 13 disciples and was suppose to hold an election within a time frame not exceeding 2years. Just after 3 months of ascending the throne the publishers association called GAPI called for a meeting at the Teachers' council hall to compel them to hold the elections but they did not even bother to attend a meeting which was just hundred meters away from their office. A lot of stakeholders thought the call was too early and that they should be given more time.
After six months 500 members requested for a general meeting which he disregarded and brought in the constitution to defend himselves saying that they had up to two years to hold the elections so those making the ugly noise should keep quite. Since then no one bothered them again until some of their own board members started disagreeing with them for the sake of posterity but when you gain absolute power you term to disregard everyone. Rex Omar and Charles Amoah could not take it anymore so they resigned from the board.
After the two years elapsed and there was still no sign of elections Kojo Antwi made some allegations and threatened to resign because he did not want to be called a python eater but almighty Carlos Sakyi again threatened to take him to court.
All these agitations did not work and they sat there for 3years till Bice Osei Kufour alias Obour who is the head of the musicians union of Ghana wrote a lengthy letter requesting them to account for their stewardship. Almighty refused to reply to that letter in fact he had become so powerful that not even the attorney general who gave him that power could compel him to render accounts.
Indeed one musician Kofi b and one publisher Francis Chum were put in cells because of these agitations.
That was the last straw that broke the camel's back so a 100 musicians lead by the great Nana Ampadu took the case to the human rights court and that was when reality started downing on him. After the Judge listen to both sides he asked Carlos's lawyer to convince him as to why they should remain in office, massa he tried but could not convince anyone in the court room so the Judge asked them to step aside and an interim board to take over for 6months and make sure the long awaited musicians elections is held.
Now this decision did not go down well with Carlos Sakyi and he is now moving from state of execution to court of appeal to demonstrations to radio stations and has now landed in the supreme court all in the bid to overturn the ruling of the Honorable Judge.
My few questions to him is
1. What makes him think he is the wisest person among all musicians.
2. Why is it that he is now begging to render an accounts he has refused to render for the past 3years even though the constitutions requires him to do so every year.
3. Does he not want musicians to hold an elections?
My humble advice to him is that he should wake up from that STATE OF DENIAL and come to terms with REALITY so that he can campaign to win the elections if that is what he needs sooo badly.Fire(the ordinary Ghanaian)[email protected]