1994 World Cup: Today in history: Colombia defender Escobar shot dead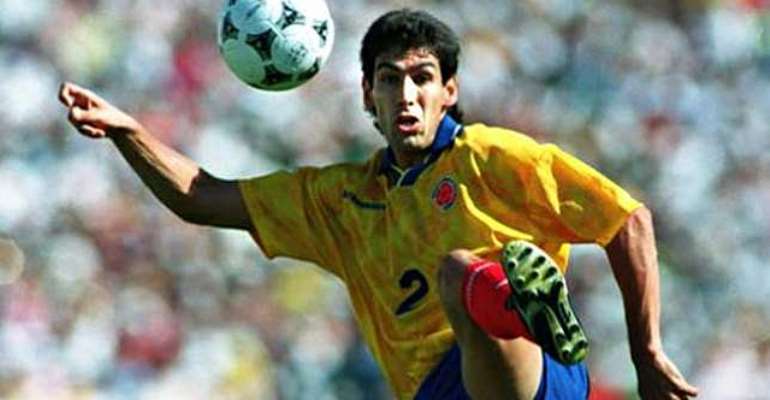 On 2 July 1994, Colombian defender Andrés Escobar died after being shot 12 times outside a bar in his hometown of Medellín.
Just 10 days previously, on 22 June, Escobar scored an own goal in a World Cup group stage match against the United States when, in the 34th minute, he misjudged a cross from American midfielder John Harkes and deflected it into his own net. The US doubled its lead in the 52d minute with a goal from midfielder Earnie Stewart, before Colombian striker Adolfo Valencia scored in the 89th minute. The match ended 2-1 and Colombia were subsequently eliminated from the tournament, despite winning their last group stage match against Switzerland.
A few days after returning home early from a tournament many, including Pele, thought Colombia could win, defender Andres Escobar was shot dead in his hometown of Medellin
Immediately after his murder, the media reported rampant speculation that the shooting was in response to Escobar's own goal, including theories that he had been targeted by drug lords or gambling syndicates who had bet heavily on Colombia to advance. There was also speculation that he had been killed by Colombians who were angered specifically by the loss to the United States, who was at that time involved in a long-running drug war against Colombia's cocaine trade.
In 1995, Humberto Muñoz Castro, identified by the New York Times as a driver/bodyguard for an unnamed "business executive," was convicted of Escobar's murder and sentenced to 43 years in prison. In 2005, however, he was released after serving only 11 years.