20 die in NE Kenya ethnic clashes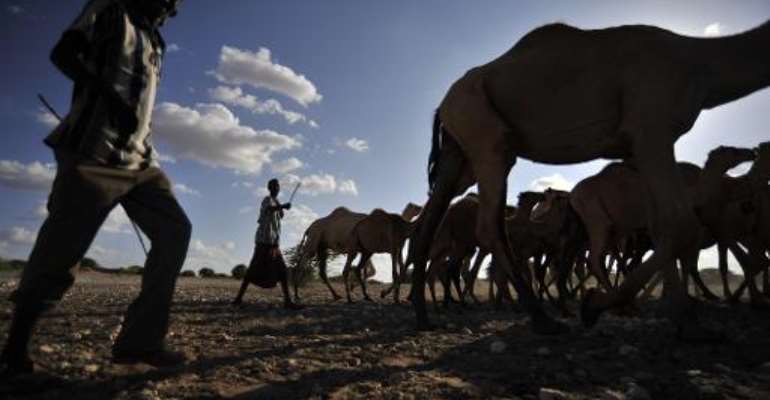 Nairobi (AFP) - At least 20 people have been killed in Kenya in ethnic clashes in the restive northeast, the latest in a series of revenge attacks between rival Somali clans.
Fighting broke out on Sunday between clans in the Tarbaj district of Wajir along the border with war-torn Somalia, government officials said on Monday.
Tarbaj deputy county commissioner David Rotich said 20 gunmen from both the Degodia and Garre clans died in the clashes.
The remote, rural region is one of Kenya's most volatile areas, awash with guns and armed bandits.
Somalia's Al-Qaeda-linked Shebab have also launched attacks in the area, although the clashes on Sunday were over land and grazing for livestock belonging to the pastoralist people there.
The latest fighting takes the number killed in the troubled district since May to at least 80 people, according to the United Nations.
Over 75,000 people have fled their homes in Wajir and neighbouring Mandera during weeks of revenge attacks, while some 60,000 more have been affected by the violence, the UN Office for the Coordination of Humanitarian Affairs (OCHA) warns.
Dozens of houses have been torched and others looted.
The area was one of the hardest hit during extreme drought in 2011, and poor rains have risen hunger levels again.
"Pre-existing food insecurity is high in the affected areas...the conflict has further exacerbated food insecurity for the affected families," OCHA said.