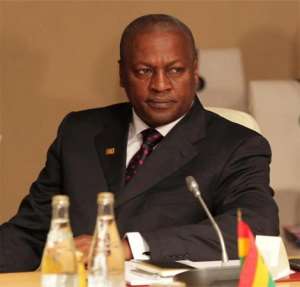 When we were presented with a youthful president I was one of those who thought it wise to have a young president than an old one but if you ask me today I would say am disappointed because he has been a complete failure.
The way we vote for political leaders in this country doesn't make sense. Some vote because the person comes from their hometown, some vote because the person is thick tall and some vote because they hate the other candidate.
In the last election majority voted because the candidate came to Ashaiman and jumped from the back of a pickup to the ground to show his youthfulness.
The youthful president had no message yet we voted for him, he spent our monies sharing cars and laptops and we voted for him.
I don't vote but if I have to vote in the next elections I won't vote for any youthful African candidate.
My reason been that the youth don't have the TIME and BRAINS to govern, they have huge appetite and spend their time amassing wealth that they will die and leave behind.
The older you get the lower your appetite even your doctor will tell you to eat 4 slice of yam instead of your usual 8 slice, you will be asked to drink 1 glass of wine instead of your usual 1 bottles of whisky and beer.
My point is a healthy older president will have all the time to think and govern the nation rather than the young one who would spend his time travelling from place to place CHILLING.
Shockingly the youthful president is ruling like an ancient one where Julius Caesar had no options than to collect TAX TAX TAX to rule. Am just imagining what he would have than if we had no Gold, Diamond, Cocoa and Oil.
It's high time we started voting for competence else we will continue to suffer as a nation.
In conclusion both parties have failed us and I don't know what difference NPP will make again. My wish is for Ghanaians to vote against these two parties ie NDC and NPP because that's the only way they would begin to show respect to the Ghanaian voter. BUT the question is which other party has proven itself wealthy to RULE.
Yaw Frimpong
[email protected]