Mahama charges new SADA board to refer corruption cases to AG for prosecution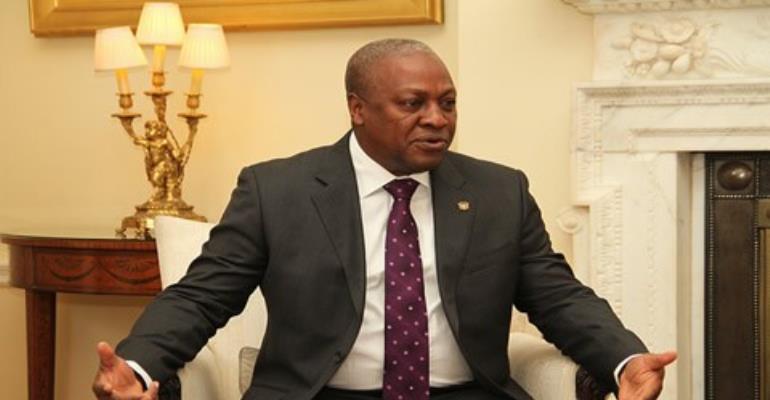 President John Mahama has charged the new board of the Savanna Accelerated Development Authority (SADA) to refer cases of corruption to the Attorney General for prosecution.
He also admonished the board to take immediate steps to implement recommendations in an audit report, part of which has been serialised by Joy FM.
The report made damning revelations about how the country's money had been misappropriated.
Joy News' Manasseh Azure Awuni further investigated some of the investments SADA had done, including the tree planting exercise in the northern parts of the country and made some worrying revelations.
The previous board headed by Alhassan Andani and CEO, Gilbert Iddi were accused of failing to properly utilize funds devoted to alleviating poverty in the three regions in the north.
Speaking at an anti corruption conference attended by members of the Commonwealth, President Mahama challenged the new board to respond to recent media reports alleging corruption against handlers of the program.
"It is my expectation that the new board that has been named and the new Chief Executive that will be announced shortly will together make it a priority to ensure that systems are put in place and guarantee integrity in the execution of SADA programs.
"The current audit report of SADA being serialised in the media must be responded to by management and the finalised audit recommendations dealt with by management and the audit report implementation committee and any matters deserving attention of the Attorney General should be referred to the Attorney General for prosecution or sanctions," he said.
President Mahama also said government is st reamlining the procurement process in the country to ensure transparency and fairness in the procurement system.
He said government remains committed to fighting corruption and gave the  assurance that the anti-corruption agencies would be adequately resourced to fight the canker.