My Piece To All Journalists On This Great Day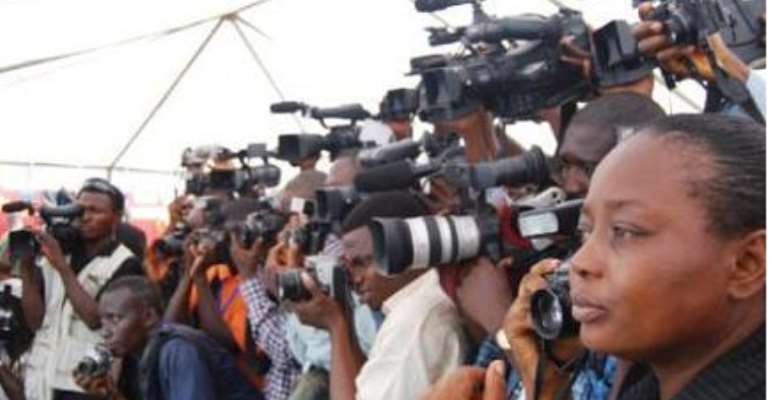 As we mark INTERNATIONAL PRESS FREEDOM DAY, let me use this singular opportunity to congratulate all outstanding and deserving JOURNALISTS around the globe and most particularly in my own country Ghana.
Such a great day can never be celebrated without mentioning the likes of ANAS AREMEYAW ANAS, KWESI PRATT JNR, ABDUL MALIK KWAKU BAKU, ALHAJI HARUNA ATTA, ALHASSAN SUHUYINI etc.
Indeed, if one really wants to know the relevance of journalism today, a simple self explanatory scenario one would need to analyse is that '' assuming the world today had no journalists, how would have been the world? No wonder it is said that the PEN is more MIGHTIER than the SWORD. Your guess is as good as mine.
On this great day, GHANAIAN JOURNALISTS must be commended and celebrated MOST especially those who have vowed never to throw the ethics and values of their profession to the dogs against all odds. But many journalists in this country still have a long way to go if they really want the citizenry to place much premium and relevance on their activities/works because the stock in trade of these journalists I'm talking about now is nothing than BLACKMAIL, CHARACTER ASSASSINATION, SENSATIONALISM etc.
Their loyalty is never to the STATE instead their loyalty and apron strings are tied to their PAYMASTERS and such journalists will go at any length to defame many innocent citizens to satisfy their pay masters. All Ghanaian journalists on this great day must have a sober reflection about how positive or negative their work or reportage has impacted not only in their individual lives but the generality of Ghanaians.
After these sober reflections, the journalists who unfortunately will see themselves FALL BY THE WAY SIDE either by DESIGN or by ACCIDENTS must never give up but should rather challenge themselves going forward. Ghanaian journalists in general must grow and practice with the sense of RESPONSIBILITY and LOVE for Ghana. God bless our homeland Ghana.
Baba Musah, Tamale
[email protected]