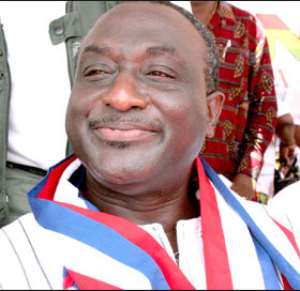 Please what makes you think that by just changing the Presidential candidate will get NPP elected.
I believe these are some of the things that will get NPP elected:
1. There should be unity. All the factions, divisions and parties should support. Everyone should support the new executives and whoever will emerge us the candidate.
2 The party should build the structures from the Polling Stations UP. There should select and train honest, truthful, competent, loyal and dedicated Polling Agents and executives who will be committed to the cause. People who are just there for money, position and their selfish aims should kick the out.
3. There should be a strong and dedicated research Department at every level of the electoral division. The party should be taking weekly and monthly polls too see what people want, how things are going and use people concern and worries to formulate programs that will go in the Manifesto and communicated effectively to the masses.
4. The NPP should be presently credible and alternate policies, programs and ideas to what the government is doing. This should be ongoing. Day to day and not just in the manifesto in 2016. The MPs should be putting the government on if feet by presenting solutions to the problems that Ghana is going through now. We are not seeing that now.
5. Money should not be used to influence the selection of any official at any level of the party. People should stand and win elections on their own merit not because they have money to corrupt, bribe and influence people to vote for them, that is what brings the division. All those who loses after working hard and seeing that someone has used money to win will not support the winning candidate and also work for him to win. Until money being used to influence delegated stops NPP will find itself always in trouble because of people who are offended.
6. The Polling Agents should be train to monitor the polls vigilantly and carefully. There should be support for them form season party Stalwarts in every constituency. They will go round throughout the day on polling day and make sure that the Agents are OK, they have food and water, are not being influence by the out parties to look away for them to cheat.
They should all stay there and make sure that the parliamentary and the Presidential results have being declared and signed before they leave. Mobile phones should be given to them to text the results immediately to the party HQ. This will prevent the cases where results get change in transit.
I think these are so of the things that will help the NPP to come to power and not just changing candidates.