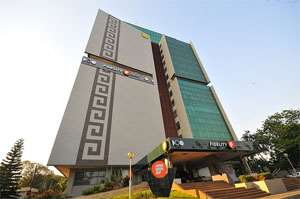 Amethis Finance and Edmond de Rothschild Europportunities Management II (ERES) will acquire a minority stake in Fidelity Bank Ghana Limited for $35 million.
South African Kagiso Tiso Holdings (KTH) will invest a similar amount alongside Amethis and ERES, which represents the most significant fund raising in the Ghanaian banking sector and in West Africa outside of Nigeria.
According to Amethis investment director, Laureen Kouassi-Olsson, Amethis and co-investors are currently awaiting approval from the Bank of Ghana (BoG) and hope that the transaction will be completed by April 2014.
Fidelity Bank, founded in 1998 as a discount house, acquired its universal banking license in 2006 and grew rapidly to become the country's sixth largest bank.
It has 50 branches across nine out of the 10 regions, 75 ATMs and a workforce of over 1,000 full-time employees and 800 field sales staff.
The bank also has an offshore banking subsidiary, Fidelity Asia Bank Ltd to provide services to customers in the Asia Pacific region and capitalise on the growing trade flows between Ghana and China. Fidelity intends to use the funding to expand further.
This will be Amethis' fifth investment adding to their financial sector portfolio.
In Ghana, they have already made a subordinated loan that qualifies as tier 2 capital to UT Bank, and in Kenya,  Amethis have co-invested in Chase Bank http://www.africa-assets.com/news/deg-joins-pe-funds-chase-bank-kenya-investment  alongside German DFI DEG and Swiss ResponsAbility.
Ghana has seen a bit of financial sector PE activity recently.
After their exit from HFC Bank, Abraaj (ex Aureos)  acquired a stake in mortgage financier Ghana Home Loans http://www.africa-assets.com/news/abraaj-re-enter-ghana%E2%80%99s-financial-sector-mortgage-firm-acquisition . Impact investor Leapfrog did a similar out-and-back-in manoeuvre.
After  selling their stake in Express Life Insurance  to international insurer Prudential, they acquired a  25 percent stake in pension firm Petra Trust http://www.africa-assets.com/news/leapfrog-exit-ghanaian-express-life . http://www.africa-assets.com/news/leapfrog-renew-ghana-engagement-pension-fund-deal?iframe=true&template=colorbox
 
 
- Africa-assets.com